Top 10 Battle Royale Games for Android. Are online battle royale games your thing? Do you like going to a battlefield and battling it out with hundreds of other players to see who can survive the longest? Do you enjoy cooperating with your buddies in a struggle for existence? If so, you should try out these incredible online battle royale games, which are accessible on both Android and iOS.
Top 10 Battle Royale Games for Android 2022
The battle royale genre has been around for a while, but it wasn't until PlayerUnknown's Battleground, or PUBG, was released that it gained enormous popularity and gave rise to hundreds of games that were just like it. PUBG, in my opinion, did for the battle royale genre what Clash of Clans did for the strategy genre in that it utterly destroyed the competition between players in all other genres.
And if you enjoy playing such games, you now have a variety of possibilities. Although I'm sure you enjoy playing PUBG Mobile, there are other games that provide you with an alternative perspective on the same idea.
What are Battle Royale games?
Games in the Battle Royale subgenre have gained popularity because of titles like PlayerUnknown's Battlegrounds (PUBG) and Fortnite. These titles are noted for having elements like a large number of players (usually 100). Each match begins with a player or group of players being dropped onto a map with the option of choosing where they wish to land.
In the majority of games, players begin with no gear or only the most basic weapons. To increase their chances of winning matches, players must arm themselves. A force, such as a storm or poison gas, will cause the large map that was initially present to be reduced in size until only one winner is left.
List of Top 10 Battle Royale Games for Android 2022
I'm going to cover some of the top online battle royale games in this article that you just must play because they've entirely changed the genre. Additionally, if there are any games that you feel I am missing, please let me know about them in the comments section below and I'll check them out. List of Top 10 Battle Royale Games for Android. So let's start!
1. PUBG Mobile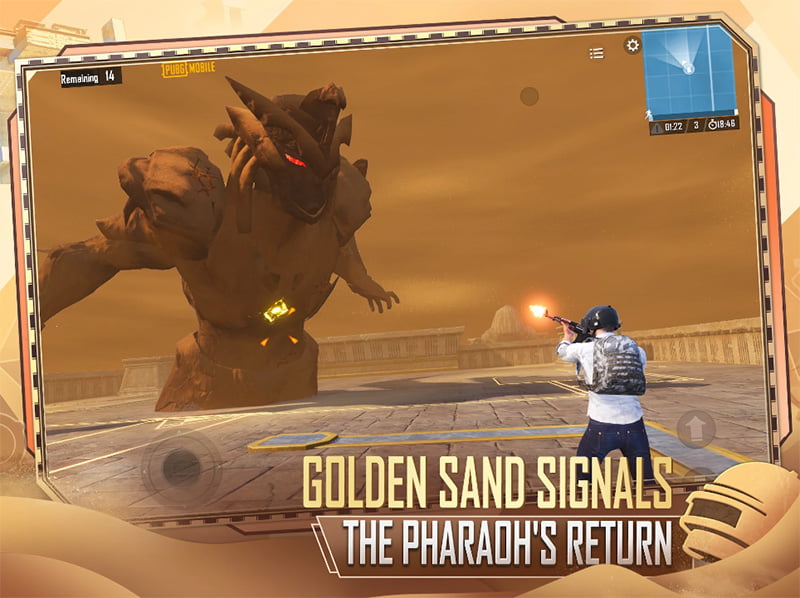 With a rating of 4.5 out of 5, PUBG is one of the most well-liked and effective Battle Royale games available right now. This game's realistic graphics are free to download for Android smartphones. It is a multiplayer action game for Android that is quite intense. You have to land in a place where you have to arm yourself and fight to survive against the other players. You can participate in the epic 100-player combat, 4v4 team deathmatch, and zombie variants, where the last person standing wins.
The players can participate in one of four unique, enormous battlegrounds. There are numerous categories in which you can play alone, with a partner, or as part of a squad of four. It has been downloaded by more than 500 million users to date. The Golden Joystick Award for Mobile Game of the Year 2018 and the Google Play award for Best Game of 2018 were both given to this game.
2. Free Fire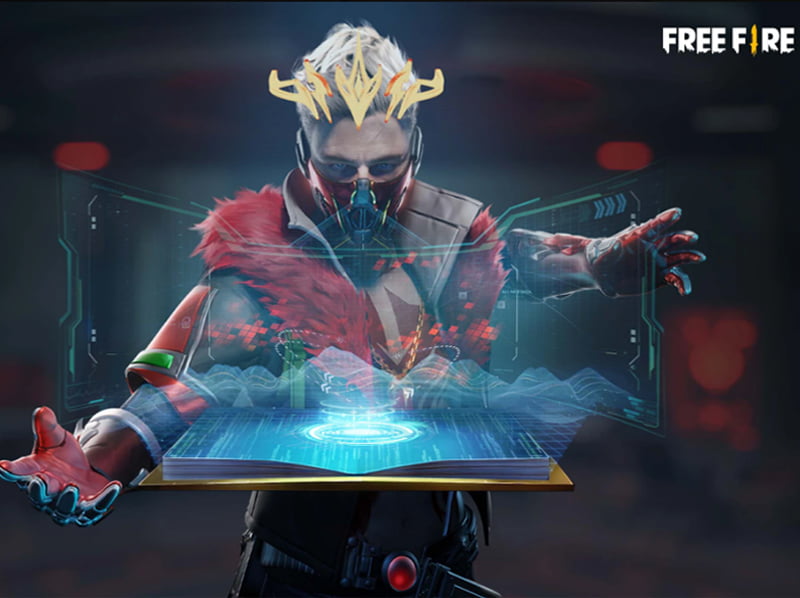 The best mobile survival shooter game is called Free Fire. You are placed on a desolate island for each 10-minute game, competing against 49 other players who are also trying to survive. The game's goal is to spend as much time as possible in the safe zone. Players can freely choose their starting place using their parachutes. Utilize vehicles to explore the expansive area, caves for cover, or grass for hiding. There is only one objective: to survive and perform one's duty. Ambush, snipe, and survival are not options.
The players can participate in one of four unique, enormous battlegrounds. There are numerous categories in which you can play alone, with a partner, or as part of a squad of four. It has currently been downloaded by more than 1 Billion users. Additionally, this game received honors from Google Play for Best Game of 2017.
3. Rules Of Survival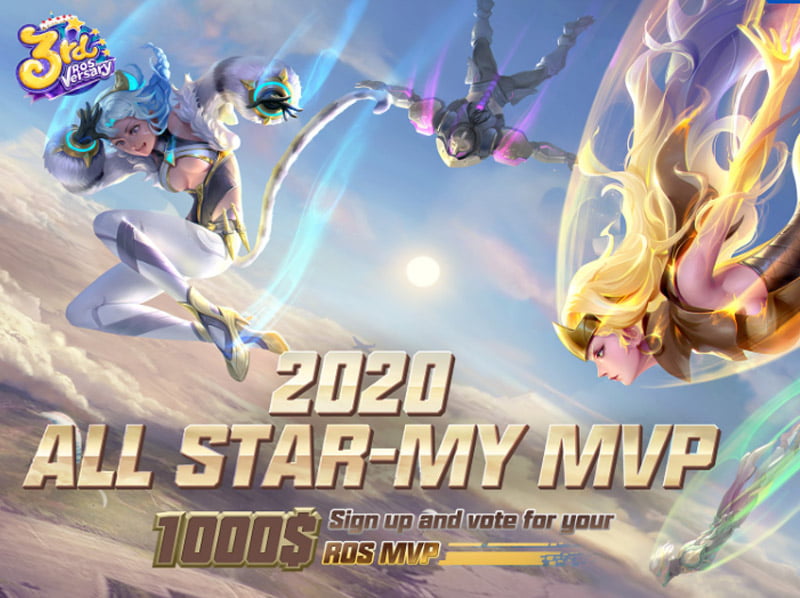 You absolutely must play the Battle Royale game Rules of Survival, which has a rating of 4.1 out of 5. You can experience a completely unique and thrilling battle royale in this game. Recently, developers released the Epic Clash mode. It contains battlegrounds with abilities like super body, infrared scan, and zombie state. On a brand-new 8 by 8 km battlefield, 300 players can engage in combat on a variety of terrains, with just one surviving. Additional elements include IMBA vehicles, weapons, and a flexible construction mode. 10+ million people have currently downloaded this game.
4. Call of Duty®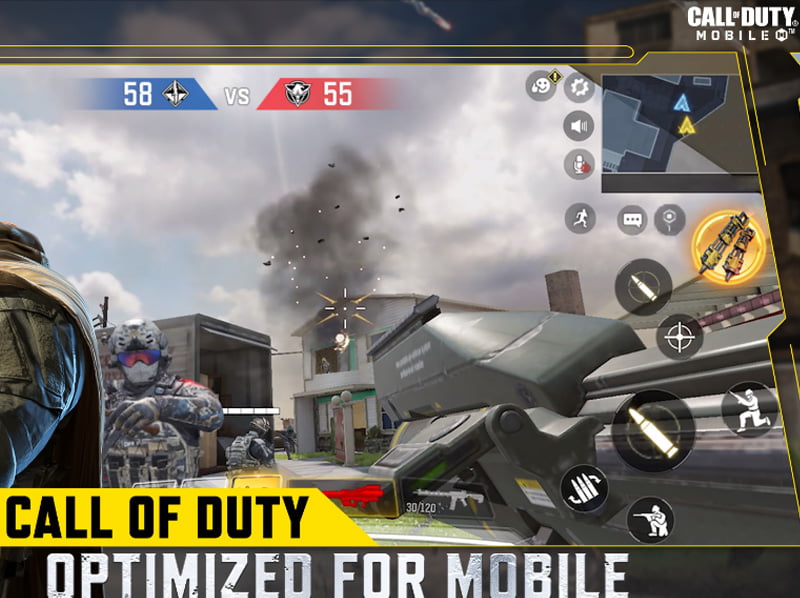 One of the most exclusive and well-liked Battle Royale games is Call of Duty®: Mobile. There are numerous maps and game modes available. It is available for free download from the app store. Most significantly, it is a mobile game that is free to play. There are various games accessible, including Team Deathmatch (5v5), 100-player Battle, and other sporadic variants. There are several maps accessible as well. You may choose any of your options. Additionally, a rating system that ranks players is present. The rank will rise as you play the game further. It supports a wide range of customizations. If you can create numerous different load-outs. You can create a squad with your buddies. You have the option of inviting them or accepting one.
5. Fortnite – Battle Royale Games for Android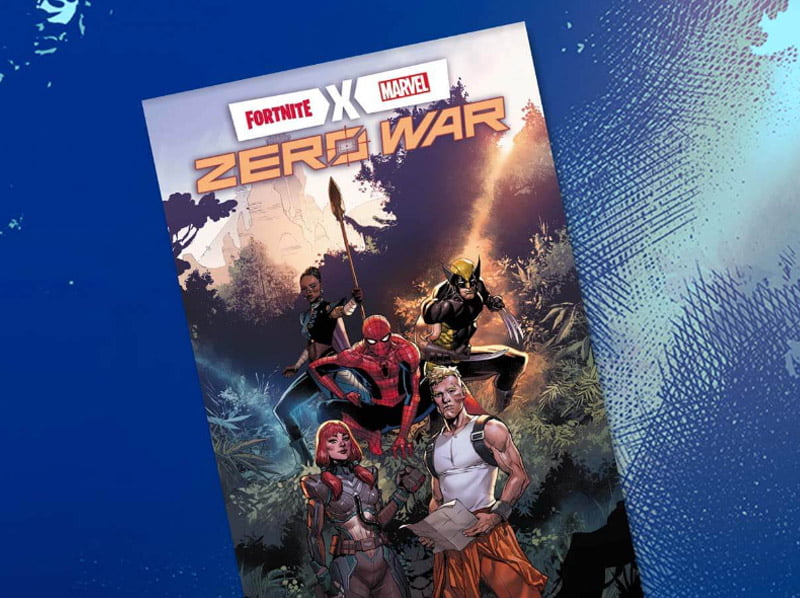 The second-best and most played Battle Royale game right now is Fortnite, and it's free to download. There are four main types of soldiers in it: outlanders, ninjas, soldiers, and constructors. Each kind of hero has a unique skull and distinguishing characteristics. The most crucial aspect of this game is how frequently it changes, with new content and updates being released every week. This characteristic is what makes it so popular because it continuously introduces new items and weapons to the players. This increases the players' excitement as well. The player in this game descends onto a map alongside 100 other players. The player then begins looking for the materials needed to create buildings, weapons, and various artifacts made of wood, metal, carbon, etc.
6. Clash Royale – Battle Royale Games for Android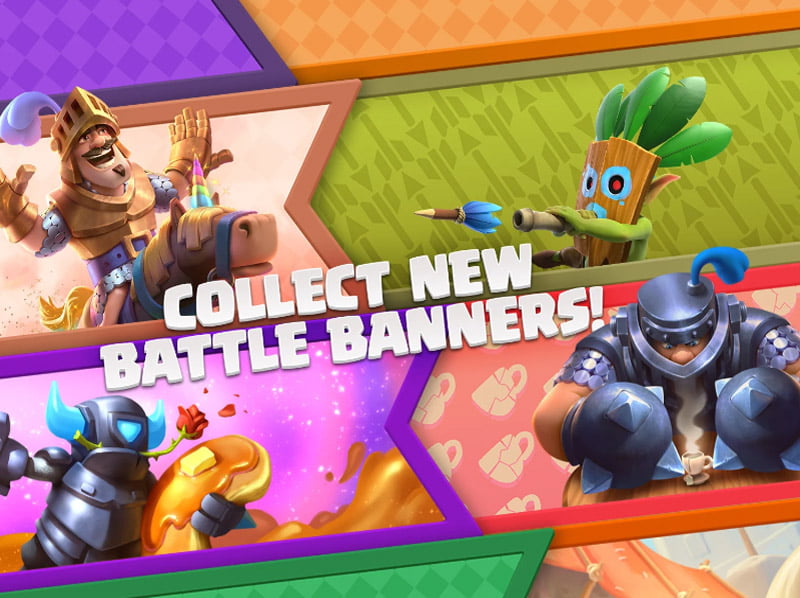 A free game with 4.5 out of 5 ratings, Clash Royale is one of the top Battle Royale titles. The developers of this game are the same ones behind Clash of Clans. The Royales and your favorite Clash of Clans characters are featured in this real-time multiplayer game. Numerous cards with the Clash of Clans warriors, spells, and defenses as well as the Royales: Princes, Knights, Baby Dragons, and more, are available for collection and improvement.
In order to vanquish your rivals and earn Trophies, Crowns, and glory in the Arena, you must knock the opposition, King and Princesses, off their towers. And You can also engage in a private duel with members of your own clan and close allies. Additionally, it gives you the option to create your ideal Battle Deck, which you may use to destroy your opponents and advance through numerous Arenas on your route to victory. 26 million people have already downloaded this game.
7. Hopeless Land – Fight for Survival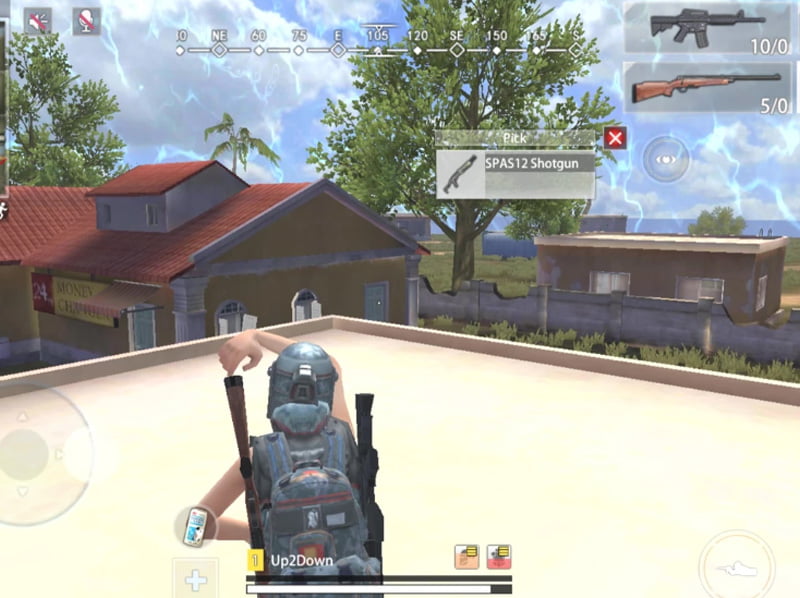 A Battle Royale game with a high number of features, Hopeless Land has a rating of 4.2 out of 5. It is freely accessible, requires few devices, and has simple controls. This is a simpler to play, more strategic, and lethal game. With 121 other players, you fly to a desolate island, but at the end, only one person makes it out alive. It boasts characteristics like a unique battlefield design with various Asian-style structures and brand-new vehicles. It has a more straightforward user interface, and motion capture was used to create every movement. 1.1 million people have downloaded this game.
8. Pixel Gun 3D – FPS Shooter & Battle Royale
It is a 3D Battle Royale game with a 4.5 out of 5-star rating. Expertise is crucial in this first-person shooter, where you fire from inside a cube. You must hop, fly, and fire while also having the option of using combat pets. This game guarantees a quick multiplayer and great frame rate. You can create your own clan forts where you can engage in combat with your adversaries. You can also use clan chests to protect your own forts and acquire various things to fortify them. Additionally, it has included elements like 11+ game types, 200+ weapons, 40+ gadgets, 180+ imaginative skins, and 50+ pets. More than 100 million people have already downloaded this game.
9. Grand Battle Royale
Grand Battle Royale is a mobile multiplayer online survival game that allows users to engage in combat in a sizable open environment. Players engage in deathmatch combat as pixelated avatars jump out of planes.
10. Cyber Hunter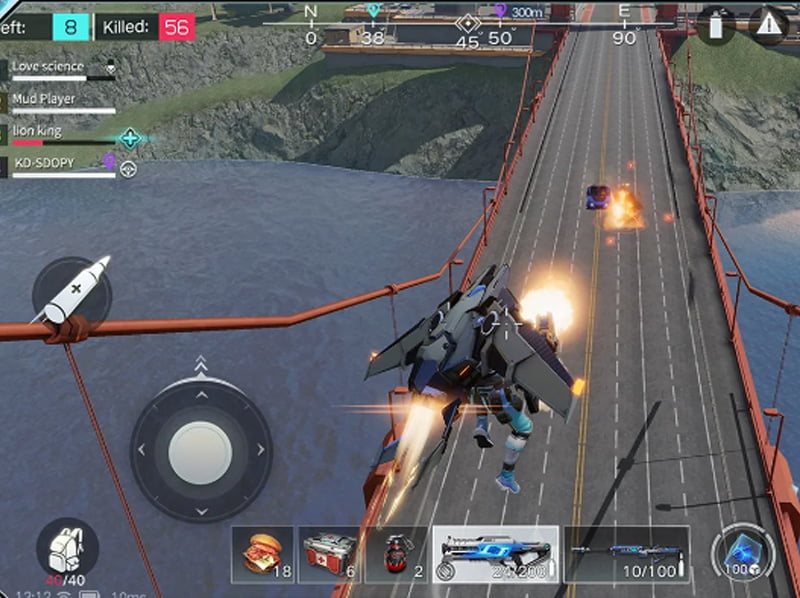 Since Cyber Hunter is one of the newest games on this list, it contains all the features we love about battle royale games and a tonne of additional features that will undoubtedly help the game stand out and be enjoyable to play.
The gameplay is set on a futuristic planet with highly developed technology and a human society that has grown significantly. The game offers a tonne of components, including survival, shooting, exploration, and more.
You can pick from a variety of distinctively designed characters, acquire and master a huge variety of unique skills and battle techniques, and employ parkour, which will let you scale buildings and dispatch enemies with ease. Top 10 Battle Royale Games for Android.
In light of this, I definitely recommend giving Cyber Hunter a try if you're seeking to play a game that's fresh and jam-packed with the greatest components of the battle royale and survival genres.