Best Cooking Games For Android 2023. Cooking is one of the key skills that only a few people possess. Everyone can cook, but only a few can do it well. Cooking is currently one of the finest arts available on the globe. Even if we glance at it, we will discover that everyone wants to cook, but only a few know-how.
So, why not have a good time while cooking? On the Google Play Store, you can get some of the top cooking games for Android that can give you the experience of cooking without putting in any work. Android cooking games can not only help you pass the time, but they can also teach you about the art of cooking. Best cooking games for Android offline.
Best Cooking Games For Android
I adore cooking, and hence I enjoy cooking games for Android! I enjoy games that incorporate food – something we can all relate to – and those that allow you to experiment with new dishes, develop something, or even manage a restaurant where you cook food.
I've played a wide range of cooking games on Android, from Diner Dash-style simulations to rhythm-based titles to others that are simply about snapping images of food. If you enjoy food and have always wanted to play with it, these games are a great way to do it!
10 Best Cooking Games For Android 2023
Here is a list of the 10 Best Cooking Games For Android:
1. World Chef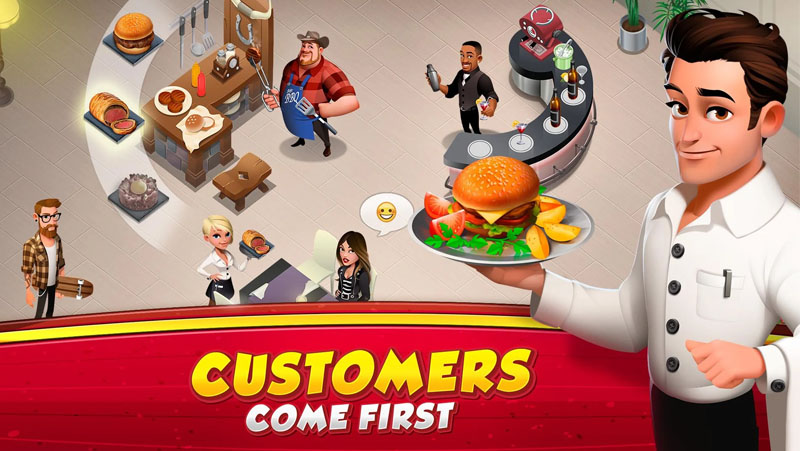 It's one of the most fun cooking games that any Android user would like to play. In this game, you must build your restaurant and cook for the customers. Your restaurant will attract VIP customers as you progress. More customers equal more revenue. So, with more money, you may extend your menu, hire more cooks, and so forth.
2. Cooking Craze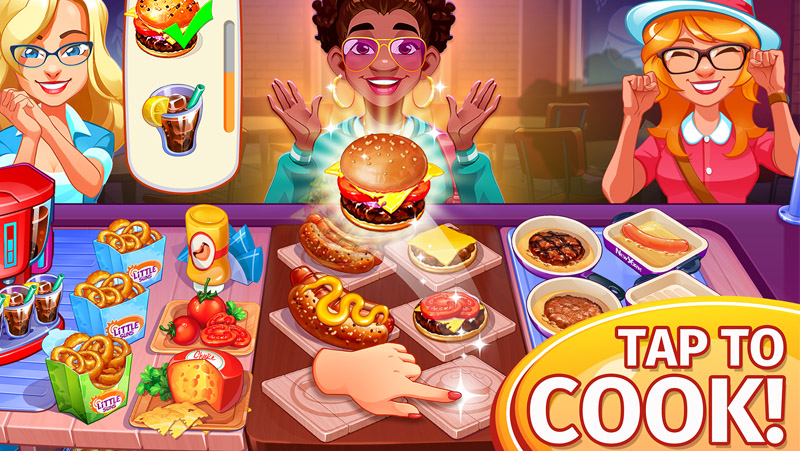 We'll begin our list with one of the most traditional culinary games for Android, Cooking Craze. In this one, you're preparing, cooking, and creating a variety of dishes for guests who wander into your shop. Best restaurant games android.
There are many different sorts of food to try in this Cooking Craze from many countries, as well as several upgrades to buy and events to attend. Cooking games like this one are ubiquitous on mobile, but Cooking Craze has to be one of the finest!
3. Restaurant Dash – Cooking Games For Android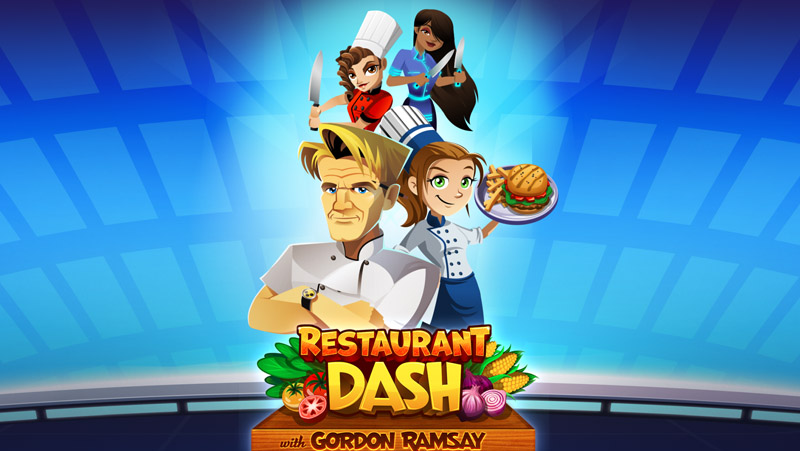 You must complete the events in this game as quickly as possible. Other game features, such as extending the empire and creating more restaurants, remain the same as in World Chef. Another great feature of Restaurant Dash is the ability to compete against other online gamers.
4. Good Pizza, Great Pizza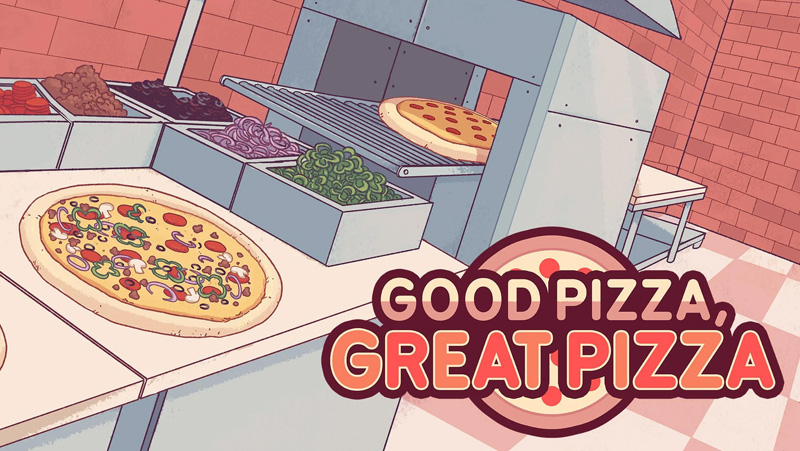 Great Pizza, Excellent Pizza has you running a cute-looking pizzeria with the objective of becoming the greatest in town. You have a rival to contend with (who occasionally comes to order your pizza – it's crazy!) as well as a slew of customers who frequently communicate in code… and the best part? You'll have to guess what kind of pizza they're going to order. You can put sauce and cheese on the pizzas, slice them up, and bake them – it's a fun title! Especially if you enjoy pizza.
5. Cooking Mama – Cooking Games For Android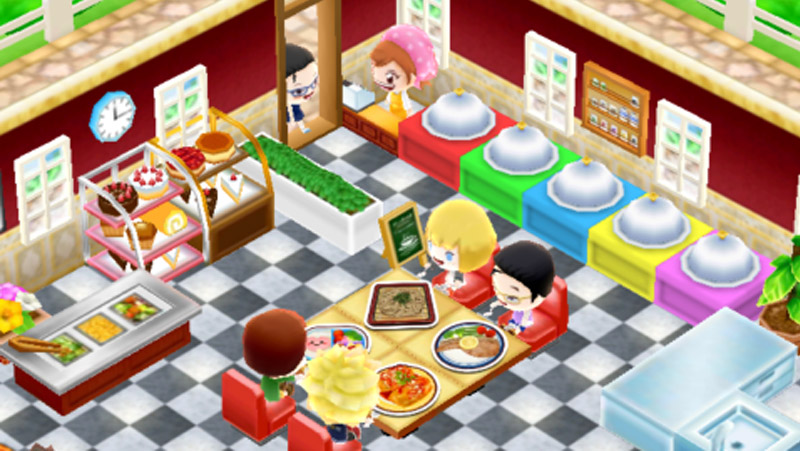 The game is popular among children. Cooking Mama handles everything from food preparation to client service. Cooking Mama focuses on a wide range of dishes from throughout the world. To run your restaurant in this game, you must pick vegetables, cook fish, and arrange other cooking supplies. It's one of the most addicting games you'll ever play on your Android, and it's completely free.
6. Hungry Hearts Diner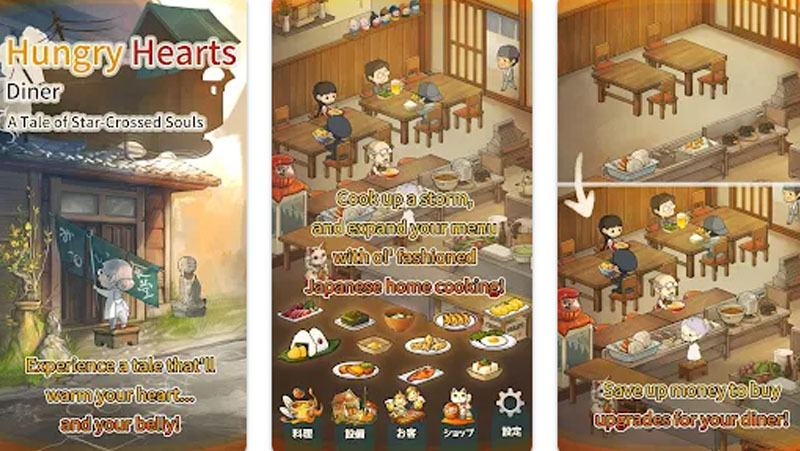 Hungry Hearts Diner is similar to Diner Dash in that different individuals will sit down at your diner and you must serve them the food they order. It's a semi-idle game in which you set food to cook and return when they're ready to serve, but where Hungry Hearts Diner shines is in the plot.
It's especially nice because of the primary character, an endearing grandmother. If you enjoy culinary games, you'll probably enjoy Hungry Hearts Diner as much as we did!
7. Cooking Adventure – Cooking Games For Android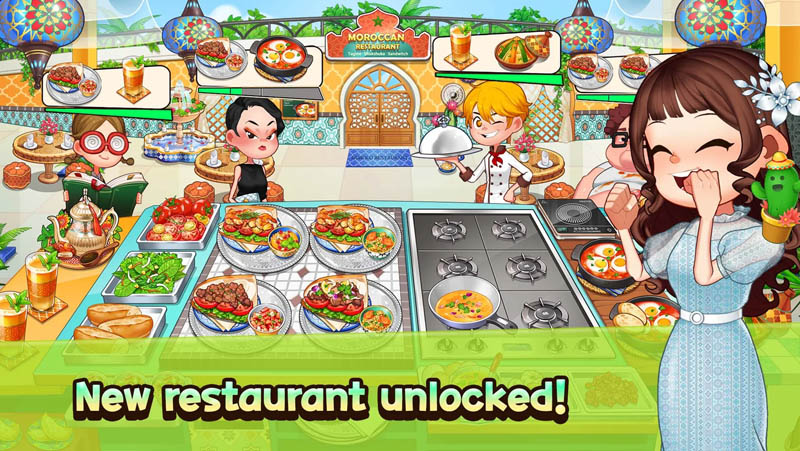 Culinary Adventure may be the perfect choice for you if you're looking for an addicting yet hard-cooking game for your Android. Cooking Adventure has fantastic game visuals and offers 20+ unique restaurants in which to prepare various types of food. To attract more consumers, the player must enhance their culinary equipment, such as kitchen appliances and food decorators.
8. Too Many Cooks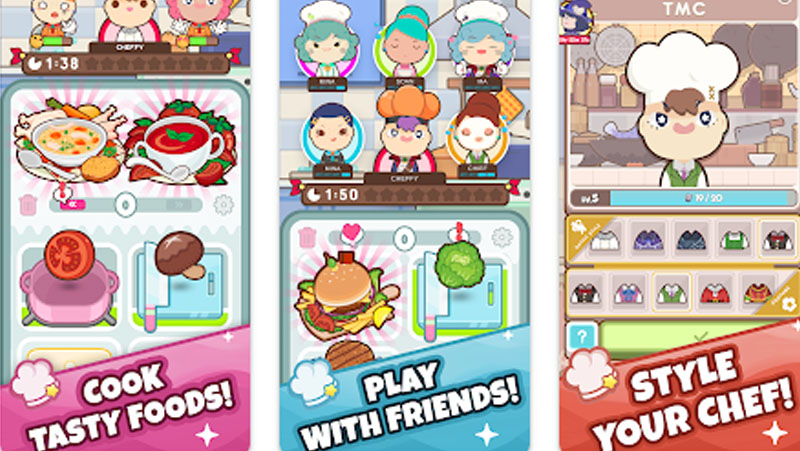 If you want to play multiplayer cooking games on Android, Too Many Cooks is the finest option. Though there is a single-player option, Too Many Cooks also allows you to play with other people in the same room, which is pretty enjoyable.
Everyone has a limited amount of counter space in front of them and must pass items around, prep, and prepare food for guests as quickly as possible! You can request items from others who aren't in the same room as you by using icons. It's basically a fun and chaotic game that recalls us of our favourite multiplayer games like Overcooked! as well as Diner Bros.
9. Stand O'Food 3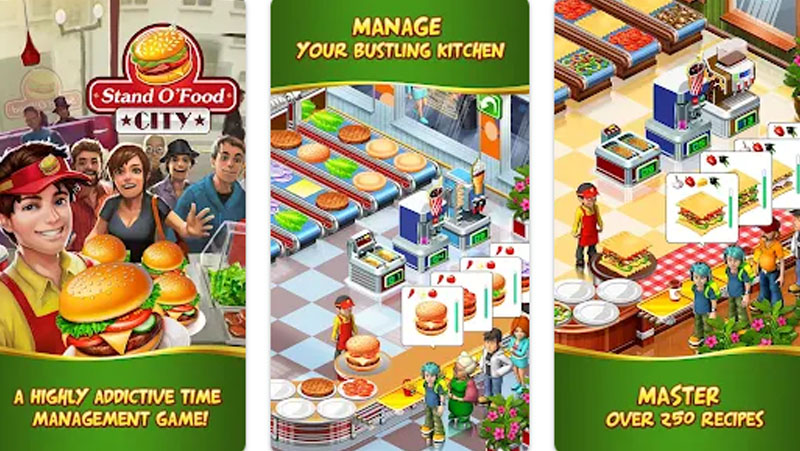 Stand O'Food 3 is a highly addicting burger-serving game. In this game, the player takes on the role of a cook in a hamburger restaurant. Customers will select the burger ingredients, and you must create and serve them to get the prizes. The prizes can then be used to purchase spices to raise the costs, add accessories, and do a few other things.
10. Cook To The Beat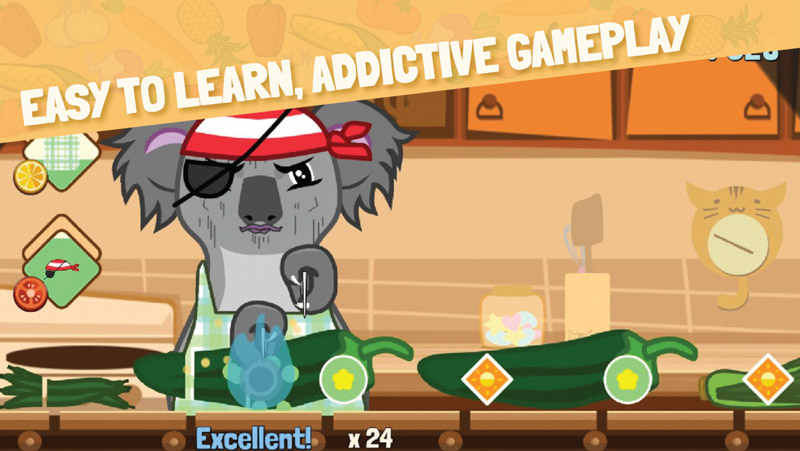 If you didn't think cooking could be a rhythm-based game, you haven't heard of Cook to the Beat. It's easy to learn but a lot of fun! You will be preparing various materials that will move in front of you by hitting the right side of the screen with the exact timing.
We really like the graphics. The gameplay complements the setting nicely. It's a game that gets more difficult with time, so if you believe you're up for the task, give it a shot!