Microsoft Windows 11 Bios Integration. Microsoft DOS, and later Windows, have seen significant changes throughout the years. When Windows first appeared, it was merely a UI shell on top of DOS. Then, in 1995, Windows 95 absorbed DOS to create something new – but it lacked security. Windows 8 attempted to incorporate the smartphone experience, failed, and effectively rendered third-party anti-virus software obsolete.
Microsoft Windows 11 Bios Integration
Windows 10 went a step farther in terms of security (and integrated a better digital assistant, Cortana, that few people ever used). With Windows 11, Microsoft has started to integrate hardware security without integrating PC firmware (BIOS). Because of challenges with the transition to Windows 11, I believe the next integration will be BIOS.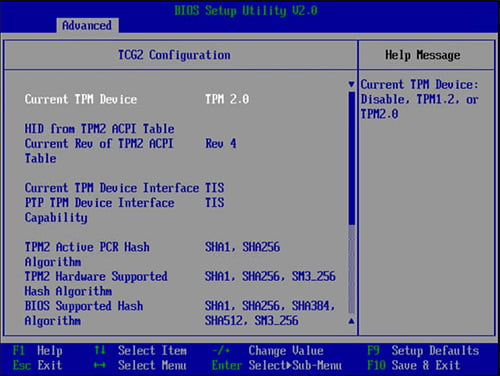 Nobody wants to be concerned about PC firmware
BIOS is not something that the average user interacts with. Until now, if you wanted to boost your PC's performance or use its hardware security features, you had to tinker with BIOS. I'm still baffled as to why it took me so long to figure out why Windows 11 wouldn't install on multiple devices. On the AMD workstation, the OS did not recognize the discrete 2.0 TPM, but it did recognize and load the firmware TPM.
I couldn't even get UEFI (the Unified Extensible Firmware Interface) to function on another AMD machine without it crashing into a BIOS loop and refusing to boot. Even though there was no TPM on the motherboard, the Intel machine offered a dTPM option, and fTPM was referred to as PTT (Platform Trust Technology) on the Intel workstation.
Before Windows 11, the installation of Windows 10 on a new PC was shockingly simple; figuring out why Windows 11 was more difficult took weeks of research – an effort that resulted in me removing the AMD system from service. It had only been six months.
Today, you can generally flash your BIOS from within Windows, and – using Intel and AMD utilities – you can make changes so that the OS can also talk to and manage it. It's easy to see how this could get complex for someone who merely wants to upgrade to Windows.
I'm a technical user, and I'm not interested in the BIOS. Neither do more general users or IT administrators.
Advantages of Operating System integrated BIOS
The big advantage here would be having a single control panel that handles all PC settings rather than two of them (with only one available during boot). As we move toward more aggressive central administration of PCs, deeper integration of the BIOS and Windows should increase remote control and management – as well as our capacity to diagnose problems remotely without involving the user.
You can also have a built-in OS utility that automatically optimizes BIOS settings; the OS already understands what hardware you have, so it might as well go ahead and advise you on how to improve performance or security; effectively yet, it should automatically optimize your hardware in the background, giving you access to more of the hardware features you purchased.
Finally, by resolving the issues that many of us encountered with Windows 11, Microsoft would be taking another step toward ensuring a nice user experience when updating.
Let's not wait for Windows 12 to get started
Microsoft has gradually increased its grip on the user experience. It all started with very little; back in the 1990s, an OEM could even offer the user interface. Except for the BIOS, Microsoft now controls the majority of the PC user experience.
Because of this lack of control, a number of the early Windows 11 evaluations were negative, causing substantial irritation among consumers. I anticipate that the company's next move will be to better integrate the OS with the BIOS in order to improve the user experience, possibly even by giving consumers more comprehensive control over their PC's performance from within Windows.
This type of update does not have to wait till Windows 12. It would vastly improve the initial Windows 11 upgrade process and would almost certainly improve centralized Windows management and control for IT or PC service providers.