How to Activate eSIM in iPhone 13. Finally, Apple is supporting dual eSIMs in the latest iPhone 13 models, but it's unclear how much this will matter for the typical user. According to the specifications of all the current iPhone 13 models, all devices enable dual eSIM, which is a new feature in this year's iPhone lineup.
iPhone 13 eSim Activation
This does not imply that the upcoming iPhones lack a SIM card slot. You still have a nano-SIM slot, and you may use one physical SIM and one eSIM on your handset, exactly like on the iPhone 12. However, you cannot utilize two eSIMs and one nano-SIM at the same time. Once completed, iPhone 13 eSim Activation support provides numerous benefits, especially if your business requires frequent international travel. Dual eSIM support is simple to use.
The iPhone 13 is unable to use three phone numbers at the same time. In 2018, Apple added eSIM functionality to the iPhone, iPhone XR, and iPhone XS. An eSIM is a digital equivalent of a real SIM card. At the time, it was evident that Apple was advertising the eSIM as a method for customers to maintain two separate service accounts by setting up a dual SIM card, with one SIM as a physical SIM and the other as an eSIM. However, prior to this recent advancement, it was not possible to use two eSIMs simultaneously.
Whenever you need to set up an eSIM, follow the steps below, as well as other options such as installing an assigned cellular plan and scanning the QR code.
How to Activate eSIM in iPhone 13
1. Find "Add Data Plan".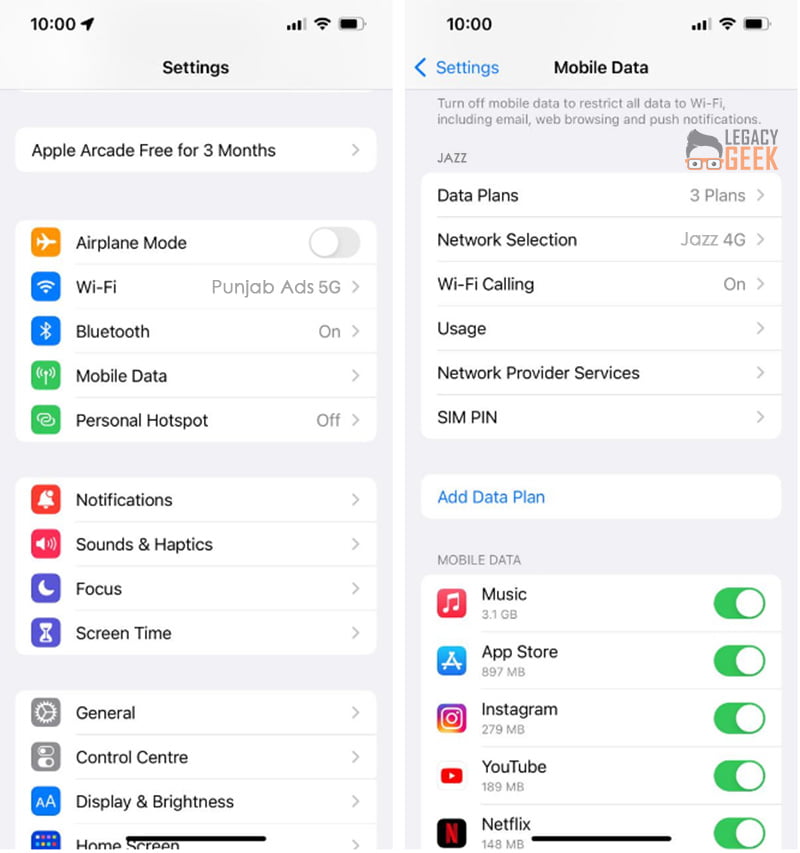 2. Select Settings > Mobile Data > Add Data Plan.
3. Scan the QR code that you were provided.
(Enter the information manually.) If you have trouble scanning the QR code, follow the directions on the screen to manually enter the activation information.
Activate eSIM
Follow the on-screen instructions to complete the activation of your iPhone 13 eSIM, including entering the activation code and configuring your eSIM as a primary or secondary subscription plan.
Method 1: Scan a QR code
Scan your QR code with the Camera.
When the Cellular Plan is Detected, tap on the notification that shows.
Continue is located at the bottom of the screen.
Then, select Add Cellular Plan.
To activate the eSIM, enter the number issued by your carrier as a confirmation code.
Method 2: Install an Assigned Cellular Plan
Few carriers can assign you a cellular plan to install with the latest iOS 13 and later. If you were given a plan, follow the steps below:
Tap the alert that says Carrier Cellular Plan Is Ready for Installation.
Open Settings and select Carrier Cellular Plan Ready to Install.
Continue is located at the bottom of the screen.