How to AirPlay from iPhone to Mac? You can finally AirPlay to Mac with macOS Monterey. Mirroring iPhone to Mac is now feasible thanks to support for the enhanced AirPlay 2. You can even share your Mac's screen with another Mac running macOS. But what exactly is AirPlay 2, and how does it function? What's more, is your device compatible with this brand-new macOS 12 feature? In this extensive article, we have answered all of your queries and also described how to easily AirPlay from iPhone to Mac.
What is AirPlay?
AirPlay is Apple's wireless streaming protocol, which allows users to mirror screens and stream videos, photos, and music from one Apple device to another. For example, from your iPhone to your Apple TV.
How to turn on Airplay on Mac?
Navigate to the Apple logo System Preferences Sharing.
If you haven't previously, check the box next to AirPlay Receiver.
You can choose who to enable AirPlay from and add a password as an added degree of security. To disable Airplay on Mac, repeat the preceding steps and uncheck the Airplay Receiver box.
How to AirPlay from iPhone to Mac?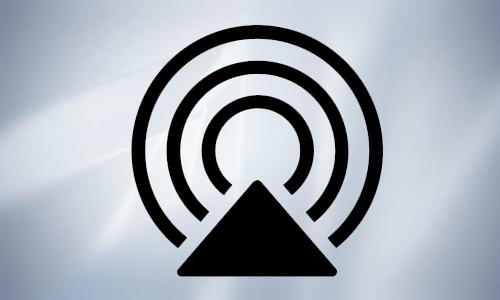 Here is the list of 3 methods to AirPlay from iPhone to Mac:
Method #1. iPhone to Mac with macOS Monterey
When you watch a movie or listen to music, the Control Center's presently playing area becomes active. It displays the presently playing media, as well as some playback controls and AirPlay control.
Open your Control Center.
Tap the AirPlay icon from the presently playing area.
Select the Mac under Speakers and TVs.
The playback controls allow you to play, pause, rewind or forward, or navigate to the next or previous track. To stop AirPlay on Mac, simply follow the steps above and choose your iPhone, headphones, or any other AirPlay-compatible device from your list.
Method #2. iOS to Mac with particular apps
Launch the app and begin playing the music or movie that you want to AirPlay.
Select the AirPlay/Streaming option.
Choose AirPlay and Bluetooth devices from the pop-up menu.
Select the Mac from the Speakers and TVs section.
Method #3. iPhone to Mac wirelessly
Open your Control Center.
Select the Screen Mirroring option.
Choose your Mac.
And your iPhone screen will now be displayed on your Mac. You have the option of exiting the setting from Mac or closing it from the iPhone Control Center.
Try these hacks if Airplay not showing up on Mac
Bring your Mac closer to the other device to guarantee a consistent connection.
Make sure both devices are on the same Wi-Fi network.
Check for access restrictions and delete any that are enabled if you are using HomePod or Apple TV.
Restart the Mac and the other device.
Check that all devices are running the most recent operating system.