How to use Universal Clipboard on your iPhone, iPad, and Mac? A lot is possible within the Apple ecosystem thanks to a slew of Continuity features, from sharing a file to sharing the clipboard. And the Universal Clipboard, which allows you to copy from Mac to iPhone, iPad, and vice versa, is one of my favourite and nearly magical features.
But why am I referring to it as magical? Because it is nearly frictionless, quick, addictive, and well worth a shot. Enough babbling; let me show you how to use Universal Clipboard to copy text, and then we'll speak about its wonderful properties.
What is Universal Clipboard?
The perfectly connected ecosystem is one of the best parts about owning numerous Apple products. Continuity features like Universal Clipboard make it even more enjoyable. It lets you to copy text, graphics, photos, and videos from one Apple device and paste them into another.
How to use Universal Clipboard on your iPhone, iPad, and Mac?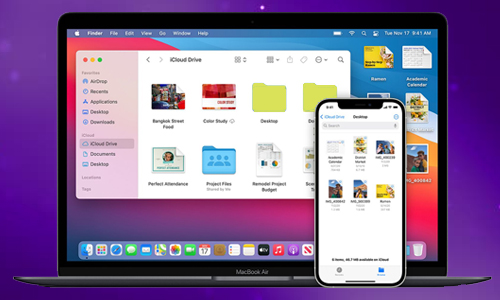 Here is the list of 2 method to use Universal Clipboard on your iPhone, iPad, and Mac:
Method #1. Turn on Handoff to use Uni-versal Clipboard
On iPhone and iPad: Go to Settings -> General -> AirPlay & Handoff -> Toggle on Handoff.
On Mac: Click Apple menu -> System Preferences -> General. Select "Allow Handoff between this Mac and your iCloud devices."
Methods #2. Copy from Mac to iPhone using Universal Clipboard
On any device, select the text, image, or other information and copy it as usual.
The content is auto-copied on the clipboard of the adjacent device because it is instantaneously copied on the clipboard of the devices.
Now, copy and paste the material to other devices as usual.
That's all there is to it! Although there are some interesting hacks and facts, there are a few things you should know before diving into the Universal Clipboard.
Time constraints: The content on Universal Clipboard is only available for a few moments. And if you don't paste it within minutes, it will vanish.
One-by-one: Universal Clipboard, unlike smart clipboard managers, can only hold one thing at a time. As a result, when you copy something from any device, the new one replaces the old one.
Paste over and over: You can paste the material into different apps many times.
Copy entire files: When copying from Mac to Mac, you can copy and paste full files; however, each Mac must be running macOS High Sierra or later.