10 Best Maximize Performance Apps for Android. Despite all of Google's optimization efforts, Android has a tendency to become slower over time as it is used. The new ART runtime outperforms the outdated Dalvik engine in terms of performance, but it is obvious that it is powerless to stop apps from producing unnecessary files that hog your Android device's limited resources. The system's performance suffers as a result. At that point, you ought to use performance-improving programs to carry out any optimization or maintenance work.
The good news is that there are many Android apps available for doing maintenance tasks including clearing the cache, improving boot-up times, boosting processing speeds, putting apps into hibernation, limiting background data, and switching the device to power-saving mode. Here are the top 10 Android optimizers available.
Best Maximize Performance Apps for Android
Android has an abundance of apps, therefore it's important to regularly clean our smartphones. Every time something goes wrong and our phone begins to sluggish, we all consider clearing the garbage files, cache files, etc. on the device. While improving our cellphones is never a bad idea, Android smartphones don't require routine maintenance.
On the Google Play Store, there are many Android optimizers, but not all of them deliver on their promises. Finding cleaning apps that thoroughly clean your smartphone is a challenge. The majority of cleaning applications in the Google Play Store are designed to spread malware and adware.
List of 10 Best Maximize Performance Apps for Android
Here is list of 10 Best Maximize Performance Apps for Android:
1. Android Assistant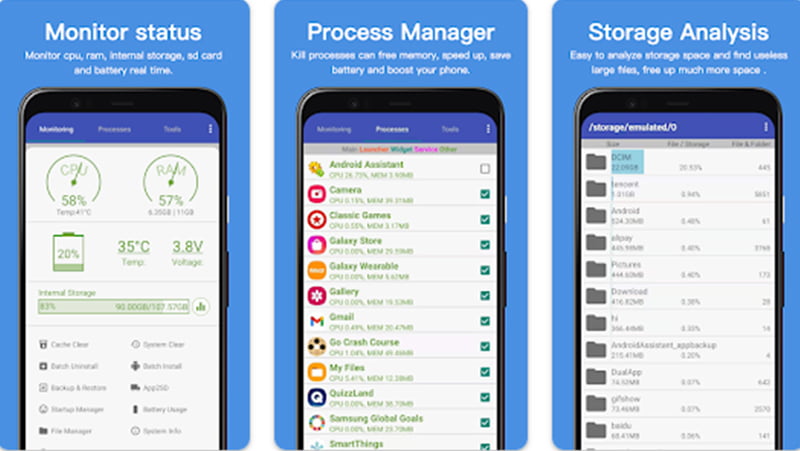 To clear caches and other temporary data, prevent startup programs that slow down the phone's starting, install numerous APKs at once, or uninstall multiple apps without manual intervention, utilize Android Assistant.
Additionally, you may use the battery saver option to preserve battery life and migrate apps to the SD card to free up extra internal storage space on your device. The application itself is small and won't take up a lot of space on your smartphone.
2. Greenify – Maximize Performance Apps for Android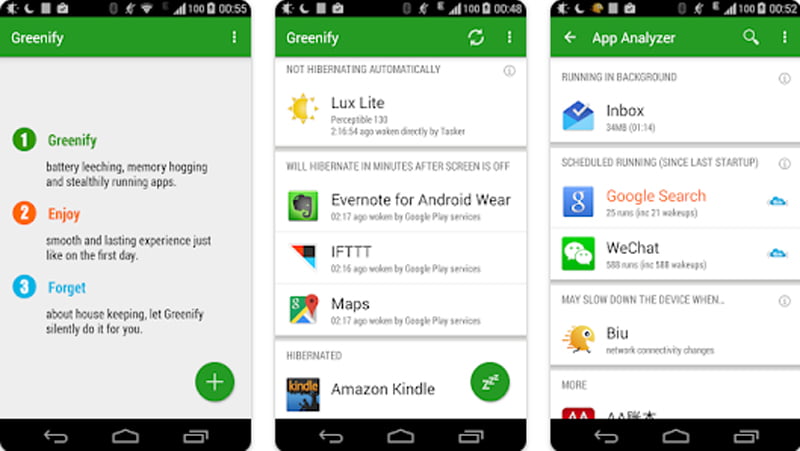 Compared to the other apps featured in the post, Greenify is particularly unique. It's a battery-saving program that recognizes problematic apps and switches them to hibernation mode. When you use the app on your device again, the app comes out of hibernation.
Any time Greenify discovers an app acting improperly, it immediately stops it from slowing down your device and consuming battery power. Therefore, you can utilize the program to stop all unneeded background apps from operating.
3. ROM Toolbox Lite
The Swiss Army knife of all-in-one packages, ROM Toolbox Lite is what you need to handle your Android. It can be used to manage files, alter system fonts, backup and restore apps, and more. Additional capabilities like an app finder, cache cleaning, processor controller, storage optimizer, etc. are unlocked in the premium edition.
4. Activity Monitor
For Android, there is a task management software called Activity Monitor that is small and simple to use. It can be used to keep tabs on your Android smartphone's app usage. Activity Monitor, a task manager app, provides information on the battery level, RAM, and CPU consumption, among other things. Apps that consume a lot of RAM and CPU resources can simply be found and removed to enhance the efficiency of your phone. Additionally, Activity Monitor enables you to keep an eye on your WiFi and mobile data usage.
5. 3C Toolbox – Maximize Performance Apps for Android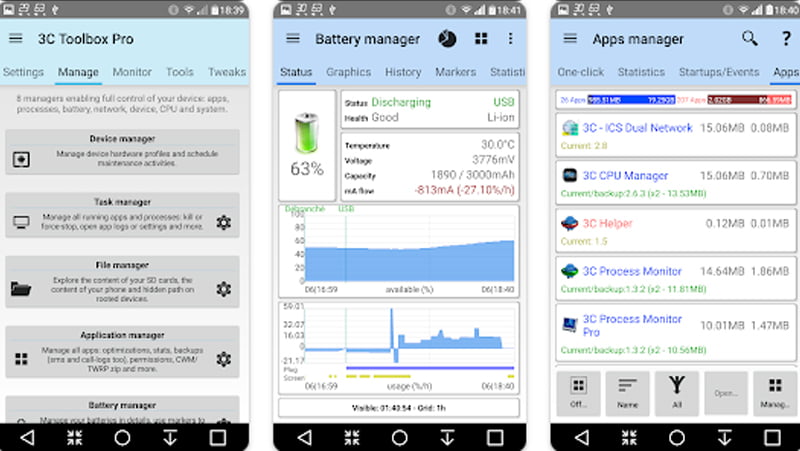 The all-inclusive device administration utility 3C Toolbox enables users to modify and regulate both software and hardware. CPU Control, Screen Tweaks, RAM Management, Battery Calibration, System Optimizer, etc. are a few of the integrated features and tools. To improve speed and performance, the application can be used to monitor background processes, resource utilization, and hardware settings and make the necessary changes.
6. All-in-One Toolbox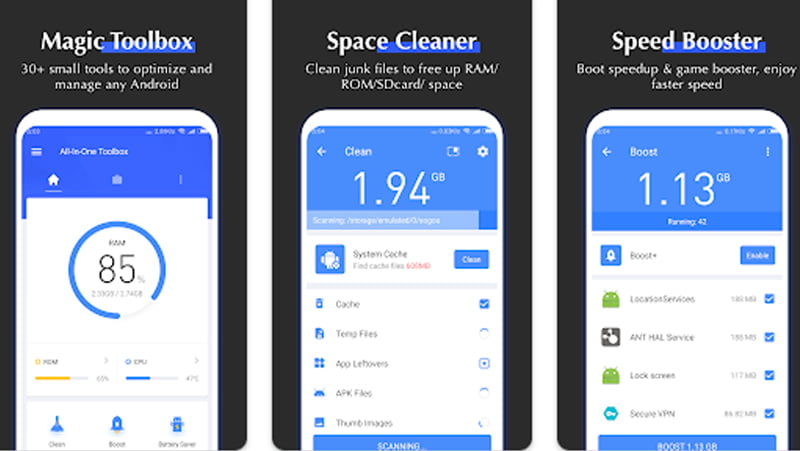 The Google Play Store offers the all-purpose app All-in-One Toolbox. It includes a selection of small gadgets for battery preservation, CPU cooling, and garbage removal. The app offers advanced functions like relocating system apps to SD cards, compressing images for better speed, and more in addition to app optimization.
7. Clean Master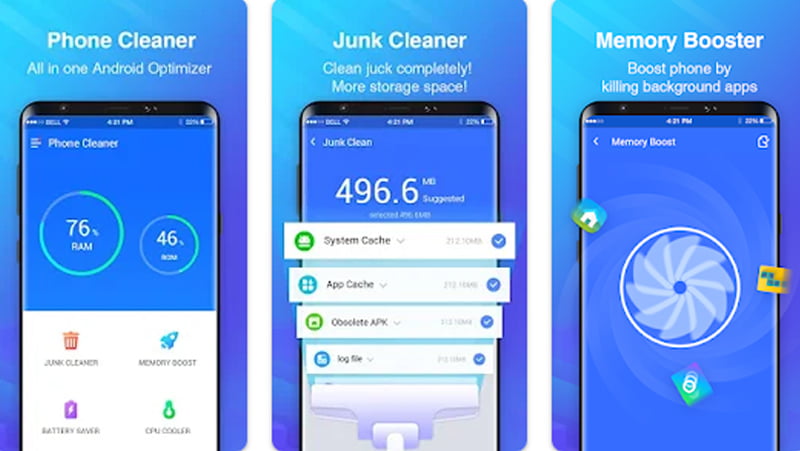 Clean Master is a versatile tool for carrying out many optimization operations.Numerous maintenance functions, including antivirus, memory booster, program manager, file shredder, and trash file cleaning, are included in the application. Use Clean Master to search for potentially harmful files and programs that could consume system resources and cause apps to hang or crash.
It may clear temporary files and garbage, as well as increase RAM for faster performance and longer battery life. To prevent sensitive information from getting into the wrong hands, the application may also destroy essential files and folders from your Android smartphone.
8. Norton Clean – Maximize Performance Apps for Android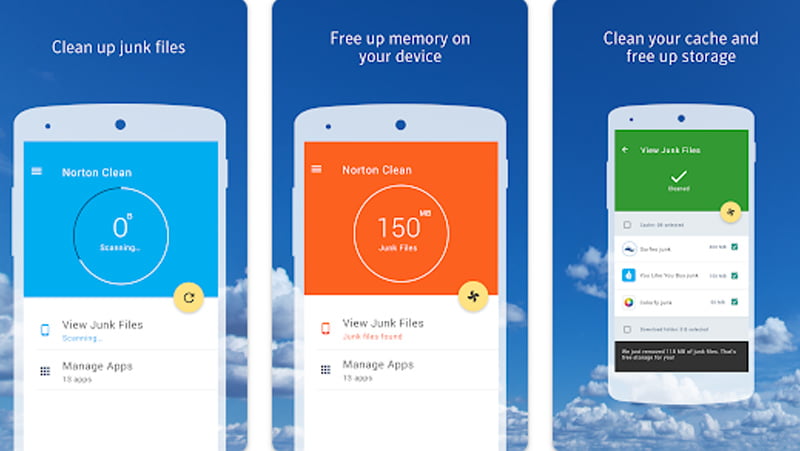 In comparison to the other programs featured in the article, Norton Clean has fewer functions. To clear up some storage space, it merely purges the unnecessary data. The App manager of Norton Clean is what sets it apart.
Bloatware, background programs, etc. can be removed with Norton Clean's app manager. Additionally, it provides you with recommendations for uninstalling the programs you hardly use.
9. DU Speed Booster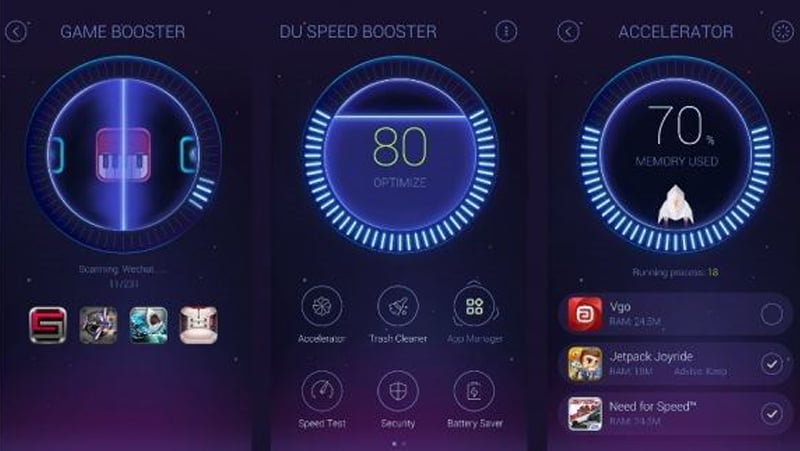 The application DU Speed Booster is incredibly practical and easy to use; it has a lovely design and practical functionality. This program offers a number of functions, including a network speed meter, phone accelerator, memory booster, garbage cleaner, and game booster.
It makes use of an active engine to keep track of the resources and release them as needed, such as when you launch a resource-hungry app like Facebook. With the help of its game booster, FPS may be increased and the gaming experience can be enhanced. Along with the trash sweeper, the phone accelerator also enhances performance.
10. Phone Master – Maximize Performance Apps for Android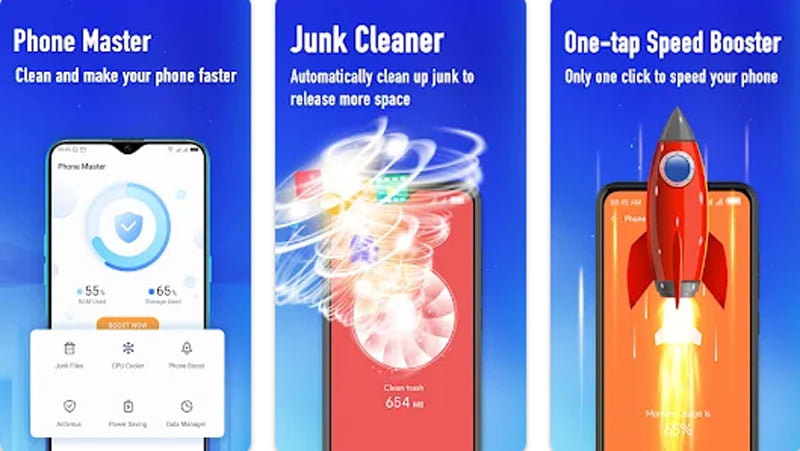 A cache cleaner, garbage cleaner, app locker, app manager, data manager, and battery saver are all included in Phone Master. The app recognizes and terminates resource-hungry apps to preserve battery life. Similar to this, it searches and removes pointless apps, files, cache, garbage, etc. to improve the speed of your phone.
Also Read: 10 Best Night Mode Apps for Android 2022