10 Best Location Sharing Apps for iPhone. Location sharing on the iPhone has never been easier thanks to position applications. Those were the days when we had problems correctly providing our address. These days, you may easily determine someone's exact location by following a few simple steps.
Best Location Sharing Apps for iPhone
To share your exact address with friends and family members, you can download one or more Location sharing apps to your iPhone. If you don't want to share your location, you can track your loved one's location via third-party location-sharing apps.
Also Read: 10 Best Live Wallpaper Apps for iPhone
List of 10 Best Location Sharing Apps for iPhone
As a result, if you're seeking for the finest iPhone apps for sharing your location with friends and family, this article can help. We've put together a list of the finest iPhone location-sharing apps. Almost all of the apps were free to download and use and could be found in the Apple app store. Here are the list of Top 10 Best Location Sharing Apps for iPhone. Let's have a look at the apps
1. Share Location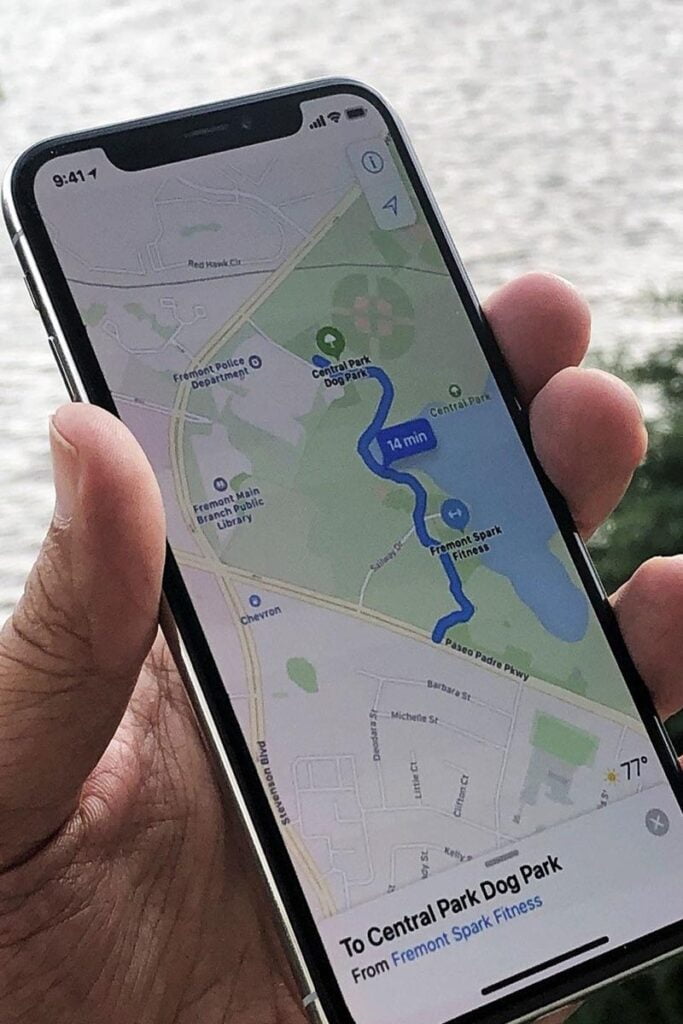 Share Location is another iPhone location-sharing software, but this one is a little different. It's an app that lets you share your current location with friends and family members by phone number, email address, and other methods.
You can use this programme to find your friends and relatives, examine their historical location history, get alerts when they're nearby, and so on.
.
2. Glympse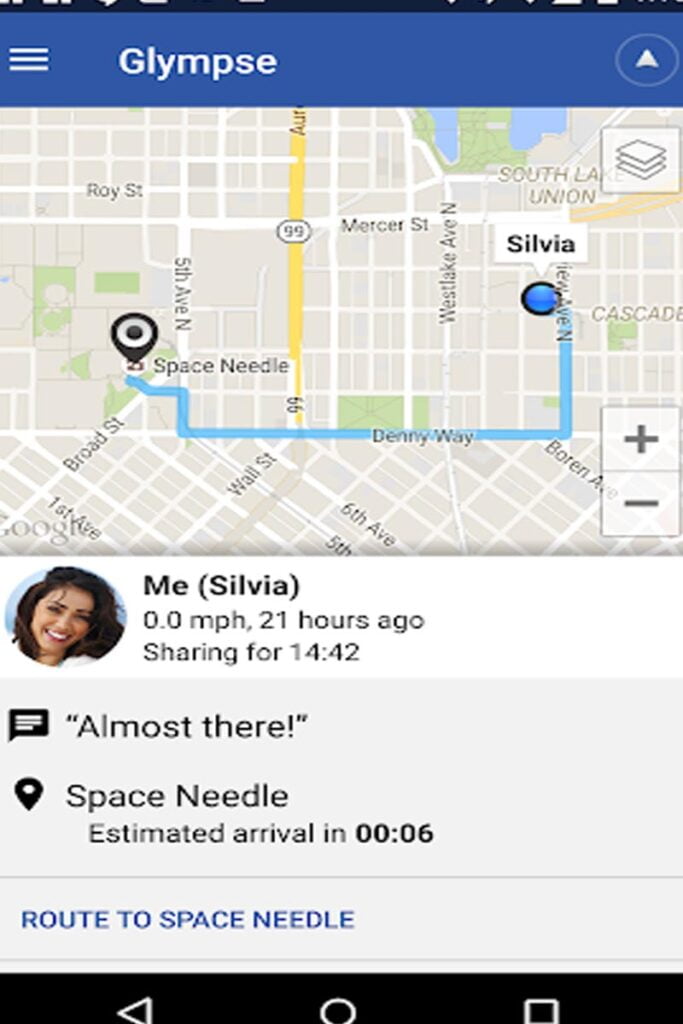 Glympse is a simple location sharing app for iPhone that allows you to broadcast your current location using your device's GPS. What's more, guess what? Glympse is simple to use, free, and does not require registration.
Glympse makes it easy to share your location on your own terms, as well as publish it on a dynamic map.Glympse also allows users to create groups and invite your family members to join. Once you've joined the group, you'll be able to see where your family members are.
3. Life 360 – Best Location Sharing Apps for iPhone

Life360 is more than just a family tracking or location sharing app. It's an app that promises to bring your family closer together by providing unique features that safeguard and connect the people who mean most to you.
You can share your location with your family or check your family's current location on a map using Life360. You may even have the app notify you when a loved one enters or exits one of your trusted locations.
There are three premium plans available: Silver, Gold, and Platinum. Each package has its own set of features, such as fraud protection, complete access to your location history, and family safety support, among others.
4. Isharing

iSharing is yet another iPhone location-sharing app that allows you to see your friends' or family members' real-time location on a map. The nice thing with iSharing is that you may designate locations on the map as home, work, or school.
After you've set up places, you may have iSharing send you notifications whenever a family or friends arrives or departs.
Aside from that, iSharing has a few additional capabilities, such as issuing panic warnings in case of an emergency, sending a text message on a map, and so on.
5. Follow Me – Best Location Sharing Apps for iPhone

FollowMee is a location tracking app for your iPhone that turns it into a GPS tracking gadget. The FollowMee app must be installed on the iOS device you want to track, and the app will take care of the rest.
You must log in to the FollowMee website on your desktop or mobile web browser to track the app's devices after it has been installed. With a single FollowMee account, you can easily track several iOS devices.
6. Gps Tracker

This programme, as the name implies, allows you a vast net of tracking capabilities using nothing but this app. With the option to retrieve your spouse's or children's tracks from the previous 12 hours, this can be useful to know where they are. Because of the app's nature, it can also be beneficial for tracking down a lost or forgotten phone. However, because there is no cross-platform functionality, a user can only track another iPhone user.
This is by far amongst the most popular GPS tracking apps available, with over 2.5 million downloads. Because leaving your phone's GPS on for an extended amount of time might deplete your battery, the app also includes GPS monitoring features to help you save battery life. Unless both parties agree to share their location does the app work. Users have complete control over whether or not others can track their location. The best part is that this software is available for free on Google Play.
7. Family Locator

This software is designed for worried parents who want to know where their children are. After you initially start the app, there's a simple setup process that only takes a few touches. This software is cross-platform, which means you may track any user as long as they have the appropriate app installed on both devices. If a user is in danger or distress, they can rapidly press the SOS button, which sends a notification to their parents' phones with their exact position.
Kids can also check-in to other areas to notify their parents of their use. This is a social app with a built-in chat feature that allows you to engage with your family in real time. Overall, this is a wonderful app for keeping tabs on your family or loved ones. On the App Store, you can get Family Locator and GPS Tracker for free. It includes in-app purchases that unlock a number of premium features.
8. Find My Friends

We're obviously saving the best for last. Find My Friends is an Apple program that gives you one of the most effective ways to monitor your family or loved ones no matter where they are on the map. This works on the basis of permission and consent, thus any user can restrict other users from tracking their whereabouts. While it lacks the advanced monitoring capabilities of certain third-party apps, Find My Friends is the first app you should try if you're new to the notion.
This provides a fundamental understanding of how tracking works. While the accuracy of this software is dependent on the intensity of your GPS signals and data network, some users have found it to be quite accurate and reliable. This is the greatest place to start if you don't want to spend any money on tracking software. If you haven't noticed, this app comes preloaded on smartphones running iOS 9 or higher, so it's very probable that it's already on your iPhone.
9. Locanto web – Best Location Sharing Apps for iPhone

This is a fantastic live location tracking tool that can display your current location and broadcast it to your relatives and friends over the internet. LocanTo Web can pinpoint your exact location and provide information on parameters such as duration, distance, speed, and altitude. There are additional privacy settings available here, allowing you to hide your location or trace from the public eye. You can always return to the Settings page and make any necessary privacy-related adjustments.
All of this can be done without a lengthy registration process, which makes it even easier. Users can also create racing groups to track each athlete correctly using a side-by-side track on their phone screen. It's a well-designed app, and in terms of accuracy, it's difficult to better this offering. The pricing of this app is $0.99, which is reasonable for what it offers. One of the Best iPhone Tracking Apps, to be sure.
10. Foursquares Swarm

Foursquare was the ultimate location-sharing app in 2010. It was fun and stylish for a while, but it's gone through a lot of changes since then. The original Foursquare app is still available, but its main purpose is to help you discover new establishments in your neighbourhood.
Swarm is a newer programme that lacks the social networking features of the original. It's still one of the greatest apps for location-sharing in particular.