How to fix USB ports not working on Mac? While Macs normally perform flawlessly, strange difficulties do arise from time to time. One such odd scenario is when the USB ports on a Mac abruptly and unexpectedly quit working. While there could be various causes (or none) for USB ports to stop working for no apparent reason, the good news is that it's usually a simple fix.
Even in the age of cloud storage, we rely largely on USB ports on Macs to connect storage devices and other peripherals such as mice and keyboards. As a result, if your Mac's USB port isn't working, it will have an impact on your work and productivity.
How to fix USB ports not working on Mac?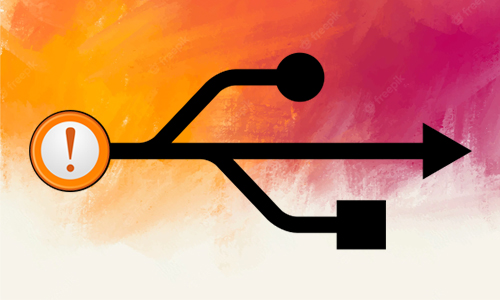 Here is the list of 8 methods to fix USB ports not working on Mac:
Method #1. Delete unnecessary and conflicting apps
It is possible that the USB ports were previously operational. However, you downloaded one or more apps, causing the USB port to malfunction. In this scenario, delete one (or more) of the recently downloaded apps to determine if the problem has been resolved.
Method #2. Check the hardware connection to fix USB ports not working on Mac
To allow external drives to appear on the desktop:
In Finder, click Finder Preferences in the top menu bar.
Select Sidebar.
Check the box next to Hard discs, External discs, and so on.
Clean the USB port:
Clean the USB ports on your Mac using a soft dry brush or cloth. You should also check that the port on the external drive is free of dirt and debris.
Check the dongle and the USB hub:
Sometimes the issue is caused by a loose or faulty cable. Try using the same drive on another computer to see if it works. Use a different appropriate cable if the cable is worn out or does not fit correctly with the drive.
You may also unplug all of the other accessories except the drive, which is not visible. Try connecting it to several ports to see if it helps.
If you're using a USB hub and it's getting too hot, unplug it and let it cool. Before assuming that Mac's port or the drive is the problem, try using the USB hub with another computer or a different hub (borrowed from a friend, etc.) with your Mac and the drive to see whether it works.
Method #3. Restart your Mac to fix USB ports not working on Mac
A random little bug may cause the Mac's USB port to fail at times. You may quickly resolve this by clicking the Apple logo in the upper left corner and selecting Restart.
Method #4. Quit and relaunch apps that use the USB drive
Alternatively (after saving your current work in all programmes), you can bring up the Force Quit option by pressing Command + Option + Esc. Press Command + A to select everything and then click Force Quit. After that, wait a few seconds to see if the drive appears.
Method #5. See if the USB drive shows in System Information
Select About This Mac by clicking the Apple logo.
Then, select System Report.
Click USB under Hardware.
Do you see the attached drive? In the screenshot, for example, it is SanDisk Ultra. It will display iPhone if you connect it. If it appears, it suggests the Mac's USB port is operational, but the drive is not. In that case, refer to this guide to learn how to fix it.
Method #6. Update your Mac to fix USB ports not working on Mac
Some Mac issues, such as faulty USB ports, may be resolved by updating to the most recent version of macOS. If none of the other methods worked, try updating your Mac.
Click Software Update in System Preferences.
Allow a minute for it to load, and then download and install any pending updates.
Method #7. Reset SMC and PRAM/NVRAM
We have separate guides for resetting Mac's SMC and resetting the PRAM (or NVRAM). Go through these procedures and try to reset them as a final option (before calling Apple Support). Both processes are rapid and do not result in data loss.
Method #8. Contact Apple Support
Finally, if nothing else works, contact Apple Support. You can make an appointment to have your Mac inspected. It would also aid in researching the problem related to the USB drive that is creating difficulty on the internet (if applicable).
I hope this advice assisted you in resolving the non-working Mac USB port issue. If you have any further queries, please leave them in the comments area below.