How to show battery percentage on Mac? The battery status is displayed in the top right corner of your Mac's menu bar. However, the battery percentage is not displayed by default. You can do this by clicking on the battery icon and checking it from the contextual menu, but what if you want it to be visible at all times? Don't be concerned. Here's how to keep your Mac's battery percentage visible in the Menu bar at all times.
How to show battery percentage on Mac?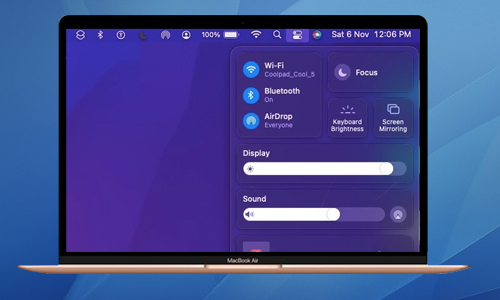 Here is the list of 2 methods to show battery percentage on Mac:
Method #1. On macOS Monterey
Select System Preferences from the Apple logo icon in the upper left corner.
Choose Dock & Menu Bar from the drop-down menu.
Scroll down to Battery under the Other Modules section from the sidebar.
Check the box next to Show Percentage.
You can simply determine how long your Mac will last without being hooked.
Method #2. On macOS Monterey to check battery time remaining estimation
From the Menu Bar or Control Centre, select the Battery symbol.
The estimated time left is located directly beneath the Power Source.
Furthermore, the contextual menu displays the app that is 'Using Significant Energy.' This will inform you which app was the main cause of your power drain. Notably, macOS Catalina users can check their estimated battery time left in the same way.