How to uninstall apps on Mac? You may have several apps on your Mac that you no longer use and wish to remove. However, depending on how you installed the software, there are several ways to uninstall it on Mac.
For example, if you downloaded it through the App Store, deleting it is simple, but it becomes more difficult if you installed it from another source. Some programmes provide uninstallers, whereas others do not!
How to uninstall apps on Mac?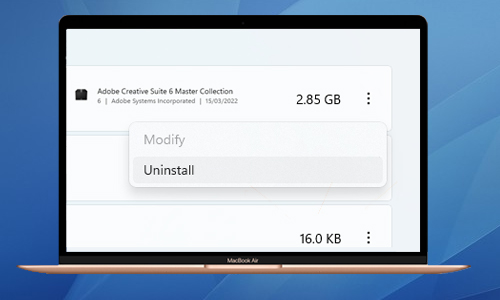 Here is the list of 3 methods to uninstall apps on Mac:
Method #1. Use App Store apps Uninstall
Launch Launchpad. You may also type Launchpad by pressing the command + space bar.
Hold down the option key.
Click the x at the top of the app icon.
Finally, press the Delete button.
If you are unable to delete an app using the preceding technique, proceed to the instructions below. It is compatible with practically all apps (except the core apps like Safari, Mail, etc.).
Method #2. Using Finder
Launch the Finder and select Applications from the left Sidebar.
Right-click a programme. You can also click while holding down the control key.
Click the Move to Trash button.
Please enter your Mac's password if a popup appears.
Finally, right-click the Trash icon in the Dock and select Empty Trash.
Method #3. Using the native uninstaller
When you delete a Mac app using one of the two techniques described above, certain application directories and files may remain on your Mac. Only the.app file and part of its data are deleted. I've included one approach for properly uninstalling an app on Mac below.
Some software (most likely from large corporations such as Adobe and Microsoft) may include an uninstaller. This allows you to perform a clean removal without using any of the techniques described above.
You will find the uninstaller file in the Finder → Applications → application folder (most likely). Launch the uninstaller file after opening it. Then, simply follow the on-screen steps to delete the aforementioned programme.
What should you do when Mac apps won't delete?
You may notice a popup stating that the programme you are attempting to delete is open and so cannot be removed. You may notice several restricted programmes in AppCleaner. When you see this, close the app. Right-click the open programme icon in the Dock and select Quit.
However, even after you have quit, you may still see this window. Examine the top Menu Bar to confirm there are no icons in the programme. If so, click it, and you should see the Settings icon, which includes the 'Quit' option. Second, you can access the Force Quit menu by pressing the command + option + ESC. Now, choose the app and press the Force Quit button.