How to Remove Common MacBook viruses? Seems to be your Mac incredibly slow? One of the possible causes is a virus. It is a frequent fallacy that Macs are impervious to viruses.
How to Remove Common MacBook viruses?
However, Mac is more likely than Windows to get infected with a virus/malware. Intimidated? Don't be silly! This post will lead you through the most common Mac viruses and how to remove them in order to protect your computer.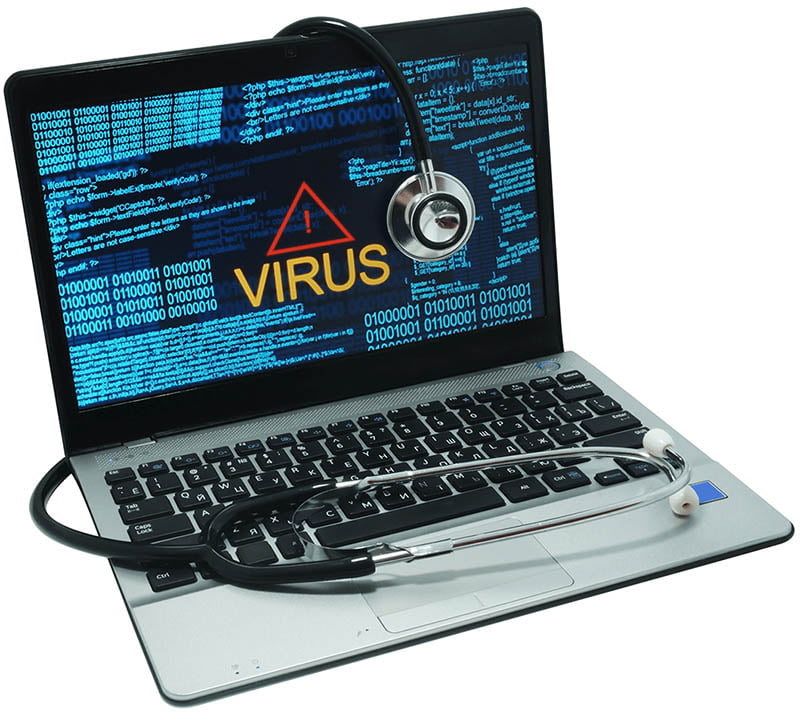 How to detect whether your Mac is infected with a virus or malware?
It is critical to determine whether your Mac is infected with a virus. Here are several warning signs:
The machine runs slow.
A fan is whirring.
Crashing occurs frequently.
The spyware has the ability to cause mayhem by altering your browser settings. If you're getting annoying irrelevant popups, it could be the work of malware.
You might save time by purchasing an excellent anti-virus application. Anti-virus suites, on the other hand, are not inexpensive, and not everyone can afford them. So, before you invest in anti-virus software, let's go through the fundamentals.
Types of Common Mac viruses and malware
The first step in removing a virus is determining which one is harming your Mac. Fortunately, most Mac malware has already been reported by others, making it a little easier to find. In this section, I will take you through some of the most common and highly harmful Mac malware.
1. Adware.NewTab
Adware.NewTab masquerades as a browser extension. It claims to be able to track deliveries and planes. In actuality, the spyware displays adverts that do not originate from the website you are visiting. Furthermore, invasive advertising may slow down Mac browsing.
2. OSX.VSearch
VSearch is a type of malware that only runs on Mac OS X. It converts website text into hyperlinks. The popups contain connections to websites that are unrelated. Usually, the OSX. VSearch adware infiltrates your system through bundlers. Deception is used by software manufacturers to package adware and install it without your approval.
3. OSX.Generic.Suspicious
Suspicious files are those that are frequently reported as malware. The files are composed of suspicious content disguised as a normal file. OSX.Generic. Suspicious may unleash malware capable of taking control of your Mac. Furthermore, the infection can cause your laptop to malfunction and become unusable.
4. Adware.OperatorMac
Adware. OperatorMac has been in existence since 2015. It is persistent adware that slows down browsers. Adware mechanically redirects visitors to advertisements. Furthermore, you may notice an increase in the number of advertisements on websites. In certain circumstances, the attacker employs social engineering to drive users to fraudulent websites.
5. Silver Sparrow
Silver Sparrow is a new strain of malware. It has the dubious distinction of being the first spyware to attack Apple's new M1 processor. Silver Sparrow infiltrates the system through Apple installer packages or.pkg files. The files contain JavaScript code that executes even before the installation begins.
A notice that claims, "This package will run a programme to determine if the software can be installed," deceives users. In other words, even if you exit the installation, your computer will remain infected.
6. XcodeSpy
XcodeSpy is a new piece of spyware that preys on Apple developers. It typically spreads through malicious Xcode projects that use the run script capability in the Xcode IDE. The malicious code containing Xcode spy can go unnoticed. It is made available through a third-party Xcode project.
The spyware can record audio through the microphone, video through the webcam, and keyboard input. Not only that, but XcodeSpy can also upload user files.
Furthermore, if the malware-infected your device, the attacker will have access to all of your data, including banking credentials, private conversations, and location information. In most cases, the attackers either blackmail or breach into the users' financial accounts.
7. Adware.IronCore
Adware. IronCore is a member of the IronSource adware family. This malware is designed to target Mac users and is disguised as a browser extension.
Furthermore, security experts discovered that Adware. Software bundlers are the most common way IronCore is installed. Attackers combine well-known products with adware and distribute them as a single installation package. As a result, unwitting consumers frequently end up installing adware alongside the primary applications.
8. Shyler Malware
Shlayer is a sophisticated sort of adware that infects the system by duping the user into thinking it's a Flash Player installer. Once installed, it utilises a bogus Siri message to notify users of risks discovered in macOS. Before that, Shlayer executes a malicious copy of Mac Cleaner.
As a result, the user launches it to remove the viruses, and this is when the real attack begins. It was initially brought to light in 2018.
9. AkamaiHD.net virus
AkamaiHD.net isn't a virus or malware. Akamai operates one of the largest content delivery networks, and organisations such as Facebook rely on its services.
However, the bulk of browser hijackers hosts their websites through Akamai. This is why their URLs include the "akamaihd.net" extension. Browser hijackers can also take control of your browser and view your surfing history. They typically use computing resources and slow down your Mac.
How to Remove Common MacBook viruses?
We've compiled a list of the most effective and time-saving methods for removing viruses from your Mac. Some of these approaches rely on system-level settings, while others necessitate the use of free malware detection software. You can remove any Mac malware and virus using a combination of these approaches.
List of Methods to Remove Common MacBook viruses?
The procedures below will assist you to Remove Common MacBook viruses and malware.
Method 1: Use Activity Monitor to terminate any suspicious programmes
Infected applications frequently consume computational resources. You may identify the malware by going to Activity Monitor and looking for strange programmes. So, use the procedures below to identify and terminate suspicious processes.
Launch Activity Monitor.
Whenever the system requests confirmation, give it.
Then, click Quit to terminate the process thread.
Method 2: Remove any harmful programmes to Remove Common MacBook viruses
You terminated the process on the previous stage. However, the infected process will automatically restart. As a result, the application must be deleted.
Here's how it works:
Select Applications in the Finder.
Look for any unidentified applications.
Knowing the names of viruses makes searches easier.
Move the folder to the trash by right-clicking it and selecting Move to Trash.
You can also drag the folder to the Trash Empty Trash and restart Mac.
Method 3: Scan for Malware to Remove Common MacBook viruses
There is no shortage of malware scanning software for Mac. However, the majority of them are exorbitantly priced and provide little value. I've been using Malwarebytes' free version for a while now, and it does the job. The application not only detects viruses but also moves files to the Quarantine section.
Malwarebytes' free version can be downloaded and installed.
Run Malwarebytes and click the Get Started button.
Select Personal Computer and run Malwarebytes for free.
Enter and confirm your email address.
Open Malwarebytes Free from the menu.
The scan should be selected.
When finished, you will be presented with a list of malware (if infected).
Threats should be quarantined.
Malwarebytes will destroy the infected files automatically.
Restart Mac now.
Method 4: Browser Maintenance to Remove Common MacBook viruses
Your browsing history, as well as other elements such as cookies and cache files, will build in temporary folders over time. Adware and other browser-based hijackers infiltrate the system via extensions. Furthermore, they wind up messing with browser settings and leading to annoying advertisements. To clean Chrome on Mac, follow the steps below.
Launch Chrome.
Select the More option (three vertically stacked dots).
Navigate to Settings.
Choose Extensions.
If you come across an unknown extension, select Remove.
From the Settings menu, choose Search Engine.
Remove any undesired search engine options by clicking Manage Search Engines.
Chrome should be restarted.
That's all! You should be fine now.
How to Protect your MacBook from viruses and malware
macOS is built to protect against viruses, malware, and other dangers. The operating system includes built-in security mechanisms. Having said that, it is always wise to be cautious.
You should think about installing an anti-virus programme. However, make certain that you select the correct one. Some anti-virus products may not keep their database up to date. As a result, your system is vulnerable to the most recent threats. See our guide on how to protect your Mac from viruses and malware.
We hope this guide has assisted you in identifying and removing malware from your Mac. Do you use Mac anti-virus software? If so, which one is it? Please share your thoughts in the comments section below.