How to customize iPhone Lock Screen in iOS 16? Despite the fact that iOS 16 has a number of innovations, everyone's attention was drawn to the updated Lock Screen. Your iPhone Lock Screen can now be uniquely customised like never before. And if that's not enough, you can create a customised iPhone Lock Screen.
What is the iPhone Lock Screen?
A lock screen, generally speaking, is a startup interface for a computer, smartphone, or tablet. When the device is locked, access to all of its applications is restricted, preventing unauthorised users from accessing its settings and contents. The home screen, desktop, or app launcher are visible and functional when a password is entered or the device is unlocked using biometrics.
How to customize your iPhone Lock Screen in iOS 16?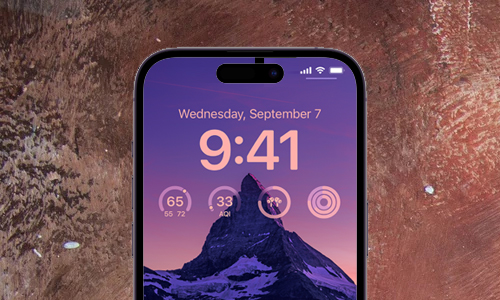 Here is the list of 2 methods to customize your iPhone Lock Screen in iOS16:
Method #1. Customize the clock on the Lock Screen
Enter the Lock Screen customization screen.
Touch the clock.
Make changes to the Font & Colour as desired.
To finish customising, simply tap anywhere.
Along with the aforementioned, Live Activities like songs that are currently playing and cab tracking are also visible on the Lock Screen.
Method #2. Add widgets to the iOS 16 Lock screen
To unlock the screen, tap and hold.
Tap Customize now.
Tap the top or bottom row again to add widgets.
Choose the widgets you want from the Add Widgets screen.
To close the window after finishing, tap anywhere on the screen or x.
Also Read: How to Screen Record on iPhone 14 Pro Max?