How to Enable 4K Cinematic Mode on iPhone 14? When recording video, Cinematic Mode employs Dolby Vision HDR and a technique known as "rack focus" to fluidly transfer the emphasis from one subject to another. To achieve the depth of field, it locks the focus on the subject in an image while blurring the surrounding. When you move the camera to centre on a new subject or a new subject enters the scene, Cinematic mode adjusts the focal point to this new subject and blurs away the backdrop.
For example, if you're filming someone and a second person joins the frame, your iPhone will intelligently alter the background blur to focus on the second person. It will even return to the original subject if the person's face moves away from the camera, effectively creating a sophisticated professional filmmaking effect on the fly.
How to Enable 4K Cinematic Mode on iPhone 14?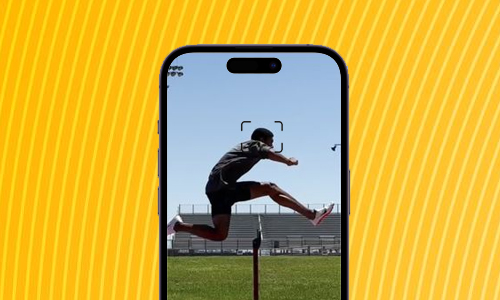 Cinematic mode films on all four iPhone 14 models may now be recorded in 4K for greater resolution capture, at either 24 frames per second (film style) or 30 frames per second. The methods below will show you how to alter the resolution.
On your iPhone 14, open the Settings app.
Scroll down to Camera and tap it.
Tap the Record Cinematic button.
Choose between 4K at 24 fps and 4K at 30 fps.
Also Read: How to use Continuity Camera on Mac and iPhone?