How to Use Dynamic Island on iPhone 14 Pro? Apple altered its design with the introduction of the iPhone 14 Pro and iPhone 14 Pro Max, doing away with the notch at the front for the TrueDepth camera. Apple has instead reduced the size of the circuitry and moved the proximity sensor below the display, enabling a smaller pill-shaped cutout.
The new cutout comprises a circle for the camera and a second pill-shaped cutout for the TrueDepth technology, as we learnt throughout the rumour cycle. However, Apple has combined these two cutouts into a single cutout that it is dubbing Dynamic Island. We decided to look more closely at Dynamic Island, one of the most ingenious user interface updates Apple has made recently.
What Is Dynamic Island?
Dynamic Island is a one-of-a-kind combination of software and hardware that uses a technology known as sub-pixel anti-aliasing to create a dedicated space on your iPhone for various tasks, indicators, and Live Activities.
That's nerd speak for "Apple devised a creative method of concealing the front-facing camera and Face ID array while adding extra software functionality to a pill-shaped spot on the display."
How to Interact With Dynamic Island?
For things like setting a timer, answering an incoming phone call, checking out with Apple Pay, connecting your AirPods, and controlling your music, Dynamic Island provides a consistent and unobtrusive experience. While managing onscreen activities, there are two basic ways to engage with the Dynamic Island:
A tap: launches the associated app for which Dynamic Island is displaying the status.
A long press: reveals essential controls for the app for which Dynamic Island is displaying status.
How to Use Dynamic Island on iPhone 14 Pro?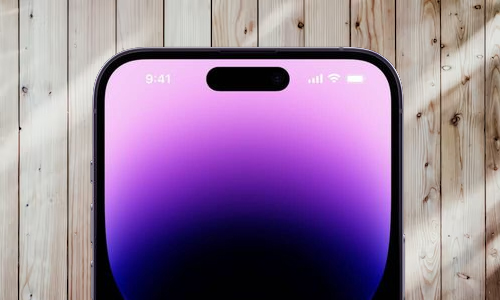 Here is the list of 4 methods to Use Dynamic Island on iPhone 14 Pro:
Method #1. Answer Incoming Phone Calls using Dynamic Island on iPhone 14 Pro
When you receive a phone call, Dynamic Island expands to expose the classic Accept and Decline buttons, as well as the contact name or phone number of the caller.
When you take the call, Dynamic Island shrinks back down to disclose the duration of the call as well as a live audio waveform. Your voice is represented by the orange audio waveform, while the caller's voice is represented by the green audio waveform.
Tap the call banner to start the Phone app instantly or long-press it to show the "hang up" button and audio output controls, including the ability to activate speakerphone without opening the Phone app. The long-press interface is shown below.
Method #2. Manage Music Playback to Use Dynamic Island on iPhone 14 Pro
Swipe out of the app from the bottom of the screen when listening to a song in the Music app or any app that supports Apple's Now Playing UI. Your content, including album art and thumbnails, will be compressed into a dedicated media playback icon like the old iTunes MiniPlayer.
Long-press on the Dynamic Island to display the playback controls shown below, or tap it to launch the relevant app that is outputting the audio. The long-press interface allows you to access Play, Pause, Forward, Rewind, and audio output options. Tap the AirPlay symbol to connect to AirPods, an Apple TV, or wireless speakers (circled in red).
Method #3. Manage Two Tasks at Once
You can utilise Dynamic Island to manage multiple tasks at once by running another supported app and then starting another activity. In this example, we began a timer while listening to a song in the Music app. Take note of how the Timer icon detaches itself from the Dynamic Island to display an actionable button. You can launch the Music or Clock apps by tapping on the pill-shaped or circular buttons. Long-press either button to reveal additional controls.
Method #4. Third-Party App Support
Apple is allowing third-party app developers to integrate their apps into Dynamic Island, allowing you to access both third-party and Apple-owned app content. Flighty, for example, is capable of displaying your flight information in Dynamic Island with a single tap.
Also Read: How to Screen Record on iPhone 14 Pro Max?