How to show battery percentage on iOS 16? If you use your iPhone 14 every day, it's a good idea to keep a check on its battery percentage. After all, you don't want it to die in the middle of a game or crucial work.
Apple must accommodate several icons on the status bar on the Face ID-equipped iPhone such as cellular signal strength, WiFi, and so on. With this in mind, here's how to show the battery percentage on the iOS16 series.
What is Battery Indicator?
Many electronic products include a battery indicator. The battery indicator on mobile phones is typically in the shape of a bar graph; the more bars that are visible, the better the battery's state of charge.
How to show battery percentage on iOS 16?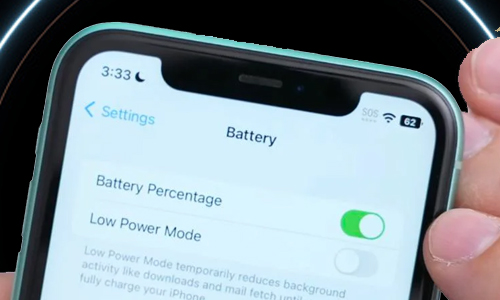 On your iPhone, launch the Settings app.
Scroll to the bottom and select Battery.
Toggle the Battery Percentage switch.
Better late than never, as they say, and I'm delighted we finally have the function.
Conclusion:
So, no matter which iPhone you have, displaying the battery percentage is simple. This allows you to easily monitor the remaining power on your device. If you're looking for more iOS device tips, let us know in the comments. If you have any questions, please ask them and we will do our best to answer them!