How to transfer data from a dead Mac to a new Mac? Mac has become one of the most important aspects of our lives. Every day begins with the opening of Mac's lid. But what if your Mac suddenly stops working? What should you do if your Mac appears to be booting but never turns on? We have excellent news; here's how to transfer data from a dead Mac to a new one.
While the procedure may alter based on the condition of your Mac, a completely unresponsive Mac is a different story. To resuscitate the Mac or recover your data, you'll need the assistance of a hardware professional. If your old Mac is still functional, follow these procedures to transfer its data.
How to transfer data from a dead Mac to a new Mac?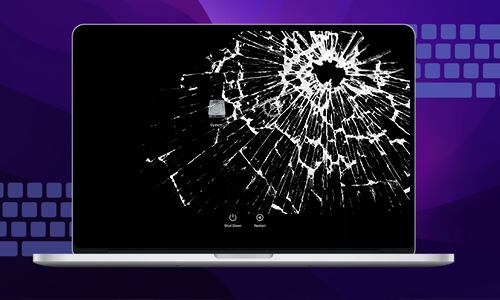 Here is the list of 4 methods to transfer data from a dead Mac to a new Mac:
Method #1. using Mac Sharing Mode on M1 MacBook
The Mac Sharing mode is a unique feature of the M1-based Mac. It forces your Dead Mac to function as a portable storage device. To enable Sharing from Mac's recovery menu,
Once you've reached Startup Options.
Continue by selecting Options.
Choose an account to share on the Mac.
Continue after entering your password.
Select Utilities -> Share Disk.
Choose the disc to share.
Click the Start Sharing button.
After you've enabled sharing on your Mac, connect it via cable to the new Mac or Mac to which you want to copy data. When you're finished connecting,
Visit Network.
Choose the Mac.
You want to move data from the list.
In the top-right corner, click Connect.
Choose Guest.
Connect by clicking the button.
You can access and copy everything from your previous Mac when it is mirrored on a new one. When you're finished transferring data, eject the connected Mac and stop sharing the disc on your old Mac.
Method #2. Use Target Disk Mode on Intel Mac to transfer files
The disk-sharing option is not available on Intel Macs. Instead, you'll find Target disc mode here. You may boot your Mac into Target disc mode by restarting it while holding down the T key. In recovery, for example:
Go to the Apple menu and select Startup Disk.
Disk Mode as a target.
If you want to restart, you will be requested.
Choose Restart.
Connect your old Mac to the new one using a compatible connection once in Target Disk Mode, and then:
Select Network.
Choose the Mac from the list to which you wish to transfer data.
In the top-right corner, click Connect.
Choose Guest.
Connect by clicking the button.
Once connected, your old Mac will operate as a portable storage device, and you will be able to simply migrate files from it.
Method #3. Use a backup to recover data
It is usually a good idea to have a backup of your data on your Mac. You can use Time Machine to backup your data to an external storage device or any other means utilising iCloud, for example. Transferring data from Mac to Mac is a piece of cake if you've been diligent and kept a backup.
Connect the Time Machine backup drive to the new Mac to transfer data from your broken Mac to the new Mac. Access the drive now from the Finder's Locations section in the left sidebar.
Double-click the Backups folder. backupdb, and then navigate to the folder containing the name of your broken Mac. A list of all backup folders will be shown. Find the folder with the most recent date and time. You can copy the files and folders from the most recent backup to the internal storage of your new Mac.
Method #4. Transfer data when Mac isn't booting up
There have been instances where your Mac turns on and appears to be starting, but then either switch off or becomes stuck on the Apple logo. You can still move files from a dead Mac to a new one. However, there are a few conditions included.
The procedure will differ depending on whether you are using an M1 or an Intel-based Mac. Furthermore, your Mac should be able to boot into Recovery Mode.