How to fix iMessage not working on Mac? While iMessage for Mac is undeniably beneficial, it is not without flaws. Not only have users complained about sending messages, but some have also complained about getting messages. The cause could be a variety of factors; fortunately, we've put together this detailed guide to help you troubleshoot iMessage not working on your Mac.
How to fix iMessage not working on Mac?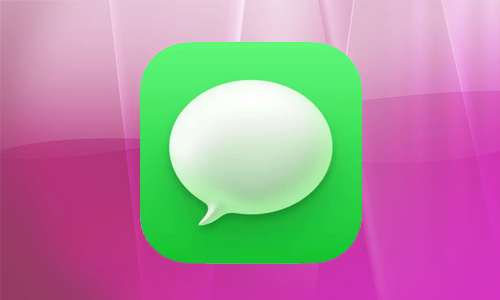 Here is the list of 10 methods to fix iMessage not working on Mac:
Method #1. Enable your iMessage account
If this option is not enabled, no matter how hard you try, your iMessage will not operate! Select the Accounts tab in the Preferences box. If it isn't already checked, tick the box that says Enable this Account. You're ready to go!
Method #2. Sign out of Messages
Select Preferences from the Messages menu bar.
Now, in the iMessage tab, select Sign Out.
Sign in again and try iMessage to check if it's still working.
Method #3. Restart your Mac
By far the most tried and true method available to you is restarting your Mac. A fresh reboot can resolve a wide range of difficulties, including Mac iMessage troubles. Click the Apple logo in the menu bar, then Restart…
Method #4. Force quit Messages to fix iMessage not working on Mac
Select Force Quit from the menu bar by clicking the Apple logo…
Select Messages and then, at the bottom of the screen, click Force Quit.
Method #5. Check that internet is connected
Check to see if your Mac is connected to the internet. It may appear that your Mac is connected when, in fact, there are issues preventing iMessage from working. Reconnect to the internet or restart the router or Wi-Fi access point. After that, open the browser and test it by visiting any website.
Method #6. Update latest version to fix iMessage not working on Mac
Keeping macOS up to date is one of the greatest methods to avoid difficulties with your daily driver apps like Messages, Safari, and so on.
Go to System Preferences Software Update and look for the most recent version. Click Upgrade Now if a new version is available.
Method #7. Rebuild Keychain Access to fix iMessage not working on Mac
Navigate to Launchpad and select Keychain Access.
Click File to secure the Keychain login.
After some time, you'll need to unlock it again and provide the password when prompted.
Method #8. Check that both devices have the same accounts.
To properly sync iMessage, ensure that the Apple accounts on your Mac and iOS devices are the same. Messages will become out of sync with your iDevice and cease to work if they are not the same.
On iPhone or iPad: Navigate to Settings Messages Send and Receive. Check which account is currently active on your iPhone or iPad.
On Mac: Navigate to Messages Preferences and then to the iMessage tab. Check that both accounts are identical. Otherwise, iMessage will not function on your Mac.
Method #9. Set Date and Time to automatic
We've discovered that the Date and Time settings can create a slew of issues. Setting them to automatic can resolve problems on your Mac, and the same is true if you are unable to send or receive messages via iMessage on your iPhone or iPad.
To resolve this issue, go to the Apple logo System Preferences Date & Time Time Zone tab and, if not already checked, check the Set date and time automatically box.
Method #10. Reset NVRAM
Non-volatile random-access memory, or NVRAM, holds a small amount of memory that includes specific settings. Shut down your Mac first before attempting to reset NVRAM. When you turn it on, hold the Option + Command + P + R buttons simultaneously for around 20 seconds.
Also Read: How to fix Trackpad not working on MacBook?