How to Fix iPhone 14 5G Not Working? The iPhone 14 stormed the market, and as usual, Apple consumers went crazy buying the latest iPhone model. Although the iPhone 14 did not include any big updates this time, even the minor changes are well worth the buzz and enthusiasm. The Dynamic Island feature, Always-On Display, and the new iPhone camera were all neatly packaged into a single gadget. Nonetheless, the device picked up a few faults, as reported by users.
Now, when it comes to iPhone 14 problems, there are quite a few. The flashing on the screen has been pretty consistent. Furthermore, black-and-white display flaws and green lines on the screen exacerbated the concerns. There were also technical issues with the camera. Hopefully, Apple has addressed most of them with their latest iOS 16 updates.
How to Fix iPhone 14 5G Not Working?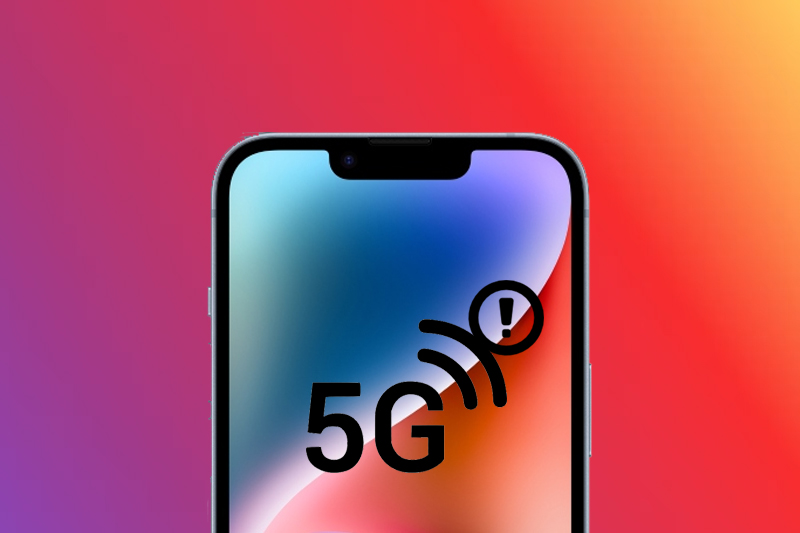 Here is the method to Fix iPhone 14 5G Not Working:
5G not working on iPhone 14 has been one of the most dreadful user experiences. And this is most likely the one problem Apple hasn't addressed yet. However, if you are experiencing the same problem and are unable to connect to 5G, this is the one-stop shop for you. In this article, we will look at a few options to quickly resolve this issue and restore solid 5G connectivity.
When 5G is enabled, iPhone 14 users will notice a steady decrease in internet speed. Not only that, but 5G occasionally stops operating entirely. Even if consumers go closer to a 5G UW-enabled tower, they continue to experience connectivity issues. As a result, here are some tried-and-true methods for resolving this problem once and for all.
Method #1. Update iPhone Software
Such problems are widespread on gadgets. Most of the time, these issues are resolved by releasing new software upgrades. Here's how to get the programme updated.
Go to the device's Settings and select General.
Tap on About to see if there is a new update available.
If this is the case, click the Upgrade option to update the firmware.
Method #2. Reset Network Settings
Don't worry if all of the aforementioned approaches failed. We have one last trick to get everything working again. Resetting Network Settings is likely the most dependable remedy for 5G not working on iPhone 14. To reset network settings, follow the steps outlined below.
Go to General in the device Settings.
Scroll all the way down and tap Reset.
Choose 'Reset Network Settings.'
To confirm, click on the 'Reset Network Settings' option in the pop-up once more. That's pretty much it.
Method #3. Restart Your Device
Minor software glitches can potentially cause such connectivity issues. If toggling on/off aeroplane mode does not resolve the issue, restart the device. A fresh restart will eliminate any such issues, and you will then have a reliable network.
Method #4. Airplane Mode – How to Fix iPhone 14 5G Not Working
If you're seeing it on a regular basis, it's most likely a network issue. There's no need to panic and seek an advanced answer in that instance. To access the control centre, scroll to the top-right corner of the screen and select Airplane mode. Wait a few seconds before turning it off again. Give it another shot.
Also Read: Download iPhone 14 Wallpaper 4K & Ultra HD