How to lock Notes on your Mac? Apple's built-in note-taking tool provides a convenient method to scribble down ideas, to-dos, and other important information. If you're anything like me, you also use it to save personal information such as login credentials, codes, essential web clippings, and personal accounts.
That being stated, you should add a layer of security to your Notes. While you cannot lock apps on Mac without the assistance of a third-party programme, you may lock your notes with a password or your Touch ID to ensure that no one else can access them.
How to lock Notes on your Mac?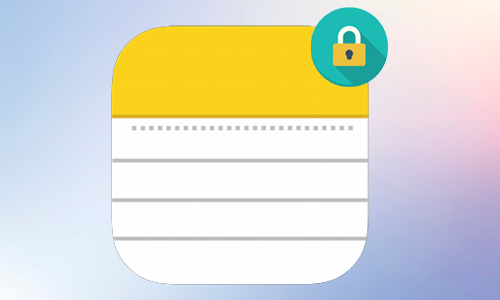 Here is the method to lock Notes on your Mac:
Open Notes and select a note to lock.
Select Lock Note by clicking the Lock button. To lock your note, enter your password, use Touch ID, or use your Apple Watch.
You may also control-click a note and select Lock Note from the contextual menu.
Notes that have been locked will have a locked icon next to them. Unlocked lock notes, on the other hand, will have an unlocked lock icon and the word unlocked beside them.
When you click a locked note, you will get a This note is locked statement followed by a prompt asking you to enter your password. Simply enter your password, use Touch ID, or bring your Apple Watch close to the Mac to unlock the protected message.
All other locked notes will be unlocked for simple viewing and editing once you've entered your password. Notes will not prompt you to reenter your password unless they are locked due to inactivity.
How to remove a lock?
If you determine that the content of your note no longer requires security, you may quickly remove the lock. To remove a lock, pick the note, click the Lock logo, and then select Remove lock. If you attempt to unlock a currently locked note, you may be prompted to enter your password.
How to reset your Notes password?
It's crucial to remember that while you can reset and create a new password, this only applies to new notes you want to password-protect in the future and does not apply to notes locked with the old password. This implies that previously locked notes will continue be protected by your old password and will be inaccessible to you.
If you know your existing password, I recommend changing it rather than resetting it. If you reset your password, you will have to manage numerous passwords, which can be complicated and unpleasant.
To change your password, go to:
Preferences in the Notes app.
Click the Reset Password button. To proceed, you must enter your iCloud account password.
A window will appear asking you to confirm your intention to reset your password. Select OK.
Why can't I lock my notes on Mac?
The note is a fantastic tool with a wide range of capabilities. However, if you use some of these features on your notes, you may be unable to lock them. You cannot lock the following notes:
Quick thoughts
Notes that include movies, audio files, PDFs, or attachments
Notes shared
Tags on notes
Notes from an iCloud account that has yet to be upgraded
In terms of features, we've included a few pointers to help you get the most out of Notes on your Mac.