How to recover deleted photos on Mac? You want to cherish the experiences captured in photos forever. However, digital images that are kept on hard discs, volumes, or other drives are prone to failure. Although Mac users may manage and safeguard image files and folders using photo programmes and backup services, technological problems can happen at any time.
Loss of images from your Mac system can occur for a variety of reasons, including accidental deletion, formatting, corruption, spyware, improper macOS upgrades, virus attacks, etc. In order to recover deleted photographs on a Mac in any data loss scenario, we have provided 5 tested ways. To avoid overwriting, make sure you don't read or write on the drive where the photos were removed.
How to recover deleted photos on Mac?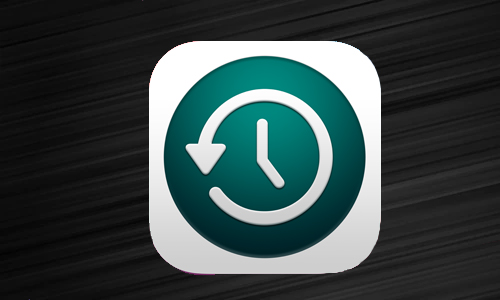 Here is the list of 5 methods to recover deleted photos on Mac:
Method #1. Recover photos from Recently Deleted
On macOS Big Sur, Catalina, and Mojave, the Photos app makes sure not to destroy your photos all at once. The deleted images are kept for 30 days in the "Recently Deleted" section. Therefore, you can retrieve the deleted photographs from this folder in the Photos app if you subsequently decide to keep them.
Activate the Photos app.
Select Recently Deleted by clicking the left pane.
Click Recover at the top after selecting the pictures you want to recover.
Method #2. Recover deleted photos from Trash
Look for the deleted images in the macOS Trash if you can't find them in the "Recently Deleted" folder, Finder, or other programmes. The erased data is retained for 30 days or until you manually clear it.
Open trash.
Locate the necessary photo, then right-click it.
Choose "Put Back."
Method #3. From iCloud to recover deleted photos on Mac
You can restore the missing pictures from this location if you use iCloud for Mac backup. The photos in the "Recently Deleted" folder are kept in iCloud for 30 days, just like in the Photos app. After this time, iCloud will permanently remove the images.
Enter your Apple ID to log into your account at icloud.com.
Visit Photos.
Go to the album labelled "Recently Deleted."
Click Recover after selecting the desired pictures.
Method #4. From Time Machine backup
When you have lost your images or other data, having a backup is quite helpful. From there, you may quickly recover missing or deleted photos. Examine Time Machine, your macOS backup devices, and any other external storage you may be utilising for the missing photos.
Sync the external disc with your Mac's Time Machine backup.
Click the location where the deleted photographs were to open a Finder window.
To access the Time Machine icon in the menu, click.
Select the required or most recent backup date.
Select the backup of your photo library, then click Restore.
Method #5. Photo recovery software for Mac
You can get out of many photo loss situations by using an advanced photo recovery solution for macOS like the Stellar Photo Recovery Premium version. The app recovers in all crucial situations, including those where you have formatted the macOS disc or portable media, cleared the Trash, or have missing images for unknown causes.
Almost any file format, including RAW, JPEG, TIFF, PNG, DNG, NEF, and SR2, can have its missing photographs recovered. You can also retrieve images taken with cameras made by Sony, Canon, Fujifilm, Nikon, Olympus, and other manufacturers.
For Mac, get Stellar Photo Recovery Premium.
In the Choose What to Recover screen, choose Photos.
Choose the folder where the photos will be removed.
To view the found photographs, click Scan.
Click Recover after selecting the files you want to recover.