How to set an alarm on Mac? We're all used to using our iPhones to set alarms. But have you ever used your Mac to set an alarm? Doesn't it sound strange? Although Macs aren't perfect for setting morning alarms, they are great for setting alarms while working. You can, for example, set an alarm when working from home to remind you to check the oven or take a short break.
Because Mac lacks an inbuilt clock programme, there is no straightforward method to set an alarm for everyday tasks, meetings, or just about anything. However, I have discovered a number of workarounds to assist you in setting an alarm on a Mac.
How to set an alarm on Mac?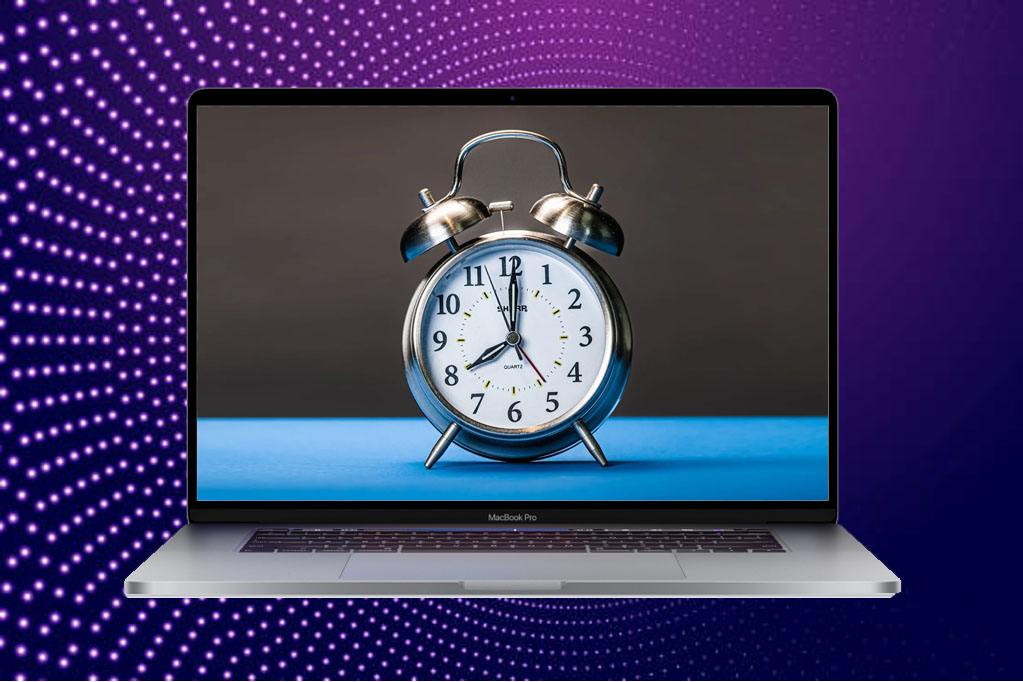 Here is the list of 5 methods to set an alarm on Mac:
Method #1. Using the Apple Calendar
On your Mac, launch the Calendar app. Search for it by using the command + space bar.
In the top-left corner, click the Plus icon. Fill up the blanks with your event information. For example, at 05:58 a.m. today, type see the oven and press the enter key. There will be a calendar event made. Now, from the popup menu, select notifications and one of the alternatives. If necessary, you may enter further details.
Another way: Double-click inside the appropriate date box if you're in the month view. A New Event window will appear. Enter the event name, time, alert, and other information now.
To delete a calendar event, right-click it and select Delete.
Method #2. Using Siri
In the first paragraph of this post, I emphasised the lack of built-in alarm capabilities. When you run Siri on your Mac and ask it to set an alarm, this is reflected. Instead, it will provide you with the option of setting a reminder. You are free to go with this if you like.
Method #3. Using Kuku Klok to set an alarm on Mac
Kuku Klok is a cool and simple online alarm clock website with a variety of noises. What's more, you merely need an internet connection to set the alarm. The alarm will then sound even if your Mac is not connected to the internet. Here's how to put it to use.
Using any Mac browser, go to Kukuklok.com.
To set the time, use the + and – buttons or the keyboard keys.
Select a sound from the right side.
Finally, press the SET ALARM button.
Please do not close this browser tab.
Method #4. Use a third-party app to set an alarm on Mac
Wake Up Time is available for free download from the Mac App Store.
On the right wing, click Alarm time to set the desired time. You can also type or utilise the small arrows.
And it's finished! The alarm has been set.
Optional: Select a sound. To hear a sound preview, tap the triangle icon.
The bottom-left dot is for enabling and disabling the alarm.
Method #5. Using the Reminders app
Open Reminders on your Mac and click + icon in the top-right.
Enter the desired name and then click the (i) at the end of the row.
Check to remind me on a specific day.
Set your desired date and time now. You should also think about a few additional possibilities that are displayed there.
Finally, press the Done button.