How to update Chrome on iPhone, iPad, Mac, and PC? Despite the fact that Apple's default browser, Safari, is excellent, Chrome is by far the most popular browser choice, even among Apple users, due to its advanced features, flexibility, extension support, and more. Many people are confused about how to update Chrome on Mac and iPhones because there is no large update button.
If you've been wondering the same thing, this article has you covered! Continue reading to learn how to manually update Chrome on Mac and iPhone. But first, let's go over the fundamentals!
Can't update Chrome?
If you've tried everything else and nothing has worked, it's time to uninstall Chrome. Well, I didn't mean to get rid of Chrome forever, but rather to uninstall and reinstall it.
Before uninstalling the browser, sign in and sync bookmarks, passwords, and other information with your Google account to avoid losing these details during the process.
Signing off…
That's how you update Chrome on a Mac, PC, iPhone, iPad, or Android device. So, what makes you prefer Chrome to other browsers? Leave your thoughts in the comments section below.
How to update Chrome on iPhone, iPad, Mac, and PC?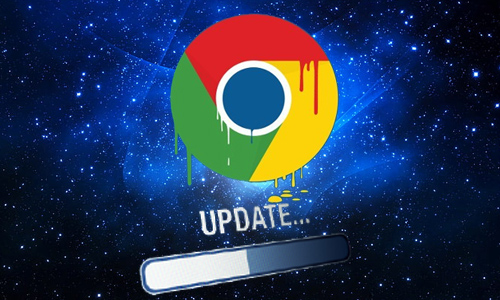 Here is the list of 2 methods to update Chrome on iPhone, iPad, Mac, and PC:
Method #1. On iPhone and iPad
Launch the App Store.
Tap your Profile in the upper right corner.
If Chrome is listed, scroll down and update it.
To avoid manually updating Chrome and other apps on your iPhone, enable automatic downloads.
Method #2. On Mac and PC
Launch the Google Chrome web browser.
Click the three dots in the upper right corner.
Click About Google Chrome after selecting Help.
The refreshing icon will appear below About Chrome.
After that, click Relaunch.
That's all! Chrome on your Mac or PC has been updated.