How to change Apple ID on iPhone, iPad, Mac, or PC? You may need to use various Apple IDs on your iPhone, iPad, or Mac if you have numerous Apple IDs. The good news is that you will not lose any data, photographs, apps, or subscriptions in the process!
Yes, it's that easy and convenient! This post will teach you how to change your Apple ID on your iPhone, iPad, Mac, or Windows device. But first, how does it differ from transferring Apple IDs? Let us investigate.
What is Apple ID?
An Apple ID is a combination of an email address registered with Apple and an eight-digit password. When you try to access the App Store, iTunes, or other Apple Services, you will be prompted to enter your Apple ID and password.
Your first opportunity to create an Apple ID arises during the setup of a new iPhone, iPad, or Mac. If you do not yet have an Apple ID, you most likely chose to Skip Apple ID creation during the setup procedure.
How to change Apple ID on iPhone, iPad, Mac, or PC?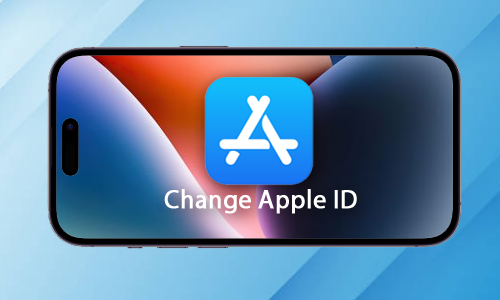 Here is the list of 2 methods to change Apple ID on iPhone, iPad, Mac, or PC:
Method #1. iPhone and iPad to change Apple ID
On your iOS device, open the Settings app. Tap on the Apple ID banner.
Select Name, Phone Numbers, and Email. Next to CONTACTABLE/REACHABLE AT, select Edit.
Now, tap the red button and select Delete.
"Please choose another address to use as your Apple ID," a window will show on the screen. Tap the Continue button.
Following that, you must authenticate yourself with your passcode. Then input your new email address. For instance, [email protected], and press next.
You will now get an email containing a verification code. Check it, and you're done!
Method #2. Mac or PC
To begin, open any web browser and navigate to https://appleid.apple.com.
Sign in now with your current Apple ID and password.
Enter the code if you have enabled Two-Factor Authentication.
Click the Edit button next to the Account section.
Click on Change Apple ID.
Enter the new email address and click Continue. Apple will now send you an email with a verification code. To confirm, verify it.