How to Watch TikTok Without the App? TikTok fever continues to rage around the world. The software has swiftly grown in popularity, and consumers can't get enough of it. Though the TikTok app is available for both Android and iOS devices, there may be occasions when you do not have access to a smartphone or do not wish to install the software. So, how do you watch TikTok videos if you don't have the app?
You don't have to lose out on the hottest trends or funny videos because you don't have the TikTok app. These approaches will allow you to watch TikTok videos without difficulty.
How to Watch TikTok Without the App?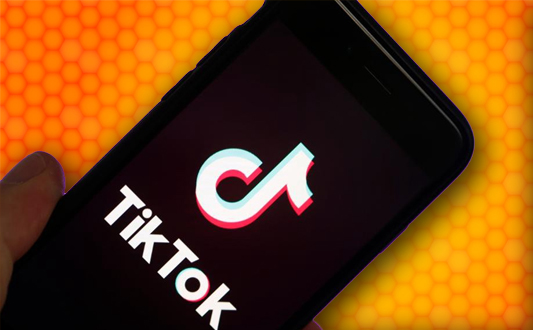 Here is the method to Watch TikTok Without the App:
Method #1. Watch Without an App or Account
The simplest way to browse TikTok and watch videos without an account or app is to visit the TikTok website. Here's how you utilise the TikTok website to find and watch videos.
Open the official TikTok website in your preferred web browser.
Videos in the mainstream start playing as soon as they appear on your screen. Please select a video to see its full description and TikTok user comments.
You won't be able to leave a comment or like the video unless you have a TikTok account, but you can share it using the web link and share buttons provided.
To visit the creator's TikTok profile, click on their profile photo or name.
To close the video and return to the main TikTok feed, click the X icon in the top-left corner.
To search or browse TikTok without creating an account, put a phrase into the TikTok website's search field and select one of the suggested terms.
To narrow down your TikTok search results, select Accounts or Videos.
Method #2. Watch TikTok Live Anonymously
All TikTok Live videos can be seen without creating an account on the TikTok website by selecting the Live option from the left menu.
Viewing a TikTok Livestream while signed out is fully anonymous, but you will need to check in if you wish to remark on a show in its live chat.
To send virtual presents using TikTok coins, you must also have a TikTok account and be logged in.
How to Watch Videos?
If you are unable or unable to utilise the official TikTok website or applications, you may still view a surprising amount of TikTok videos on alternative platforms and services.
On Twitter, you may watch TikTok videos. Many TikTok artists repost their TikToks as videos on Twitter for their Twitter followers to enjoy and retweet, while most other users upload their favourite TikTok films on the network on a regular basis. When conducting a Twitter search, go to the Videos tab.
TikTok videos can be found on Facebook. Many individuals also share TikTok videos on Facebook. These videos can be viewed on Facebook in the same way as any other video and do not require a TikTok account or app installation. Check the Videos tab of a Facebook page to see whether they've posted any TikToks.
TikTok compilations can be found on YouTube. An increasing number of producers and influencers are uploading TikTok videos to YouTube as both YouTube Shorts and normal YouTube videos. Some users even combine many TikTok videos into a special compilation video. To see what's available, search YouTube for "TikTok collection."
TikTok is quite popular on Instagram. While some individuals repost their TikTok movies as standard Instagram posts and Reels, due to their short duration and vertical aspect ratio, these viral films are big on Instagram Stories. When a TikTok goes live, most creators will repost it as an Instagram Story.