How to Be Invisible on Facebook? Privacy is no longer a given. As more and more of our lives are uploaded to the Internet, it becomes increasingly necessary to take every precaution possible to protect our privacy.
Our level of privacy on the most popular social network, Facebook, is of special concern. Following highly publicised hacks and scandals, people are seeking to stay invisible on Facebook. So, if you're looking for a lesson on how to make oneself invisible on Facebook, look no further.
How to Be Invisible on Facebook?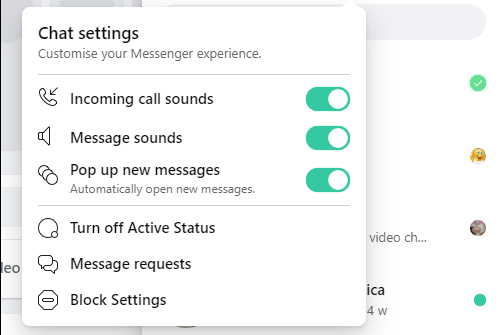 Here is the method to Be Invisible on Facebook:
Method #1. Appear Offline on Facebook Using a PC or Mac
When you're on Facebook or Facebook Messenger, your friends may notice you're online and think it's a good moment to message you. If you prefer more privacy, follow these steps.
Go to Facebook.com and click on the Messenger icon.
Choose Options (three dots).
Turn Off Active Status is the option.
If you don't want to be bothered by anyone, select Turn off active status for all contacts.
Select Turn off active status for all contacts except if you don't want to be bothered by most people but still want to be available to a few. You can specify which friends can view your online status.
Choose If you simply want to stay anonymous to a few people, disable active status for those connections.
When you've made your decision, click Okay. Until you turn it back on, your active status remains off.
Method #2. Using an iOS or Android Device to Be Invisible on Facebook
Using the Facebook apps for iOS and Android, you may control whether you appear online or offline.
Tap Menu (three lines) in the lower-right (iOS) or upper-right (Android) corner (Android).
Scroll to the bottom and select Settings & Privacy.
Select Settings.
Scroll all the way down to the Privacy section and select Active Status.
To turn it off, tap the toggle next to Show while you're active.
To confirm, tap Turn Off.
Method #3. Go Offline on the Facebook Messenger App
You may also disable Active Status directly from the Messenger app for Android or iOS.
Select your profile image from the Chats menu.
Select Active Status.
Toggle off Active Status, then confirm by tapping Turn Off.