How to login to safe mode on Mac? Finding the cause of your Mac's abrupt slowdown or app opening troubles is a pain. The wonderful people at Apple, however, have recognised these problems and developed safe mode, a safer and more streamlined version of macOS that may be used to identify and resolve these problems. Do you know how to access safe mode on a Mac, though?
You don't need to worry about that because I'll be assisting you in this situation. I'll also explain what safe mode does and what to do if it still can't resolve your Mac's problems. Follow along to learn more.
What is safe mode?
Safe mode is a safer and lighter version of macOS that only allows the apps and data necessary to run the OS, as one may infer from the name. You should try starting your Mac in safe mode if it starts acting sluggish all of a sudden, crashes frequently, or exhibits other similar symptoms.
How to login to safe mode on Mac?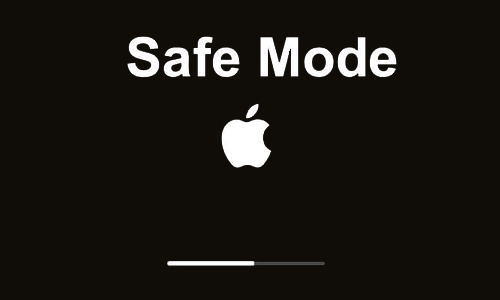 Here is the list of 2 methods to use safe mode on Mac:
Method #1. With Intel chip to login to safe mode on Mac
Start your Mac again.
As your Mac starts up, hold down the Shift key.
Once you've logged in and seen the login screen, turn the key.
If prompted, sign in once more.
Method #2. With Apple Silicon chip to login to safe mode on Mac
Shut down, then restart your Mac.
Hold the power button down until the startup options box appears before releasing it.
Choose the startup disc.
Click Continue while in safe mode while pressing and holding the Shift key.
When you see the login screen, let go of the key.
Login on your Mac.
What happens if the problem persists in safe mode?
Here is the list of 4 methods to fix if the problem persists in safe mode:
Method #1. Update Mac
Only if there are bugs or other problems with macOS may an update fix the majority of problems on your Mac.
Method #2. Backup and reset Mac
The only option left is to make a backup of your Mac and reset it because none of the other techniques can help you fix the problems in macOS. After that, restore your data to check that everything is operating normally.
Method #3. Uninstall recently installed apps and extensions
When did you start experiencing macOS problems? Remove any apps or extensions that may have been installed after it started, then restart your Mac. Check to see if the problem persists after that.
Method #4. Visit Apple Support
Were any of the aforementioned steps weren't able to fix your Mac? It's time to speak with Apple Support so they can assess the situation.