How to share Notes app folders on iPhone, iPad, and Mac? Apple Notes is the ability to create folders based on various topics. You can even share the Notes App folders from your iPhone, iPad, or Mac if you wish. But how should it be done? Continue reading to discover.
Apple has expanded the features of the introductory Notes app on Macs running macOS Catalina and later, improved the viewing and search functions, and made it easier than ever to make, share, locate, and organise your notes.
For example, in previous versions of macOS, users were confined to sharing individual notes in Apple's stock app, which could be inconvenient for prolific note-takers. There are new options for sharing entire folders of notes with friends or coworkers, including the ability to share your messages in a read-only mode. Continue reading to find out how it's done.
How to share Notes app folders on iPhone, iPad, and Mac?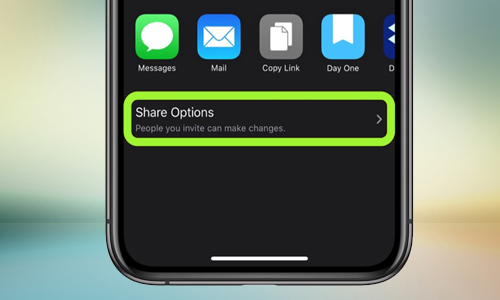 Here is the list of 2 methods to share Notes app folders on iPhone, iPad, and Mac:
Method #1.
The processes for sharing Notes folders varies slightly depending on your iOS/iPadOS version. But don't worry; I've covered all the methods for sharing Notes from your iPhone/iPad.
Swipe left on the folder you want to share in the Notes app.
Tap the share icon.
You may select where to share from this page.
Add, remove, or stop collaborating:
Navigate to the shared folder.
Click on the Collaboration Icon.
Choose one of the following choices based on your requirements:

Add people: After that, share with the person you wish to add.
People should be removed: Swipe left and press Remove to remove the collaborators who have access to the folder.
Modify Permissions: You may alter who can make changes to the notes or even allow other contributors to invite new collaborators here.
Stop sharing: Stops sharing the folder with every collaborator and delete it from their devices.
Method #2. By using
Open the Notes app and navigate to the folder you want to share.
Select Share Folder by clicking the three dots adjacent to the selected folder.
You can make any necessary adjustments before clicking Share.