How to Make Your Android Phone Read Your Texts? The Android operating system becomes smarter with each passing year. You now have Google Assistant on an Android device that can help you with daily tasks. Aside from Google Assistant, the Android smartphone includes some accessibility features that may be useful in everyday life.
One such Android accessibility feature is the ability to read text aloud. You can ask your Android phone to read the text aloud if you wish to be entirely hands-free. There are two ways to let your Android phone read text aloud: one is through Google Assistant, and the other is through the Select to Speak function.
How to Make Your Android Phone Read Your Texts?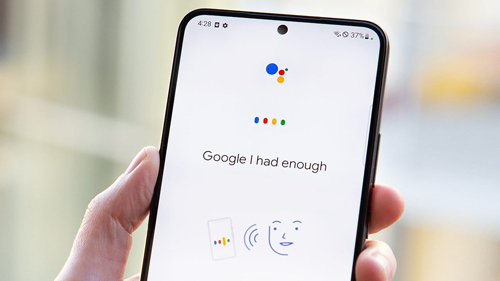 Here is the method to Make Your Android Phone Read Your Texts:
Method #1. Turn on Google Voice Match
Allow your Android device to read your texts to you so you can rest your eyes. This feature (as well as texting with your voice) is available through Google and the free apps available on Google Play.
Google is pre-installed on all Android smartphones. It offers rudimentary voice texting functionality without the need for additional applications. You're good to go if you have Android 4.4 or higher and the Voice Match setting enabled. Here's how to make the setting active:
Launch the Google app. Select More in the lower-right corner.
Select Settings from the menu.
Choose Voice > Voice Match.
Turn on the toggle switch for Access with Voice Match (it should be blue).
Method #2. Tell Google What to Do
You can now give Google commands. To alert it, first say the wake word, OK Google or Hey Google. Alternatively, in the Google app, pick the microphone icon or the search bar on the home screen.
Then, issue a command. Here are some texting commands that Google answers and what to expect when you issue them:
Show me my most recent messages. Google reveals who sent the preceding five texts. Then it asks if you want each message read or skipped. Those that you have approved are read aloud. After each message is read, you have the option of responding with your voice.
Send a text message. Google asks you for the name of the person to whom you wish to send the text message and the message's content.
Do you have any messages for me? Google alerts you when new text messages arrive.
Show me my most recent message. The most recent chat is displayed by Google.
Method #3. Download Google Assistant to Make Your Android Phone Read Your Texts
The Google Assistant app is another way to use Google voice commands. It is available for free on Google Play. After installing the programme, launch it and speak the commands listed above.
Method #4. Use Third-Party Apps
Voice texting is supported by a number of third-party apps. Here are three popular alternatives:
ReadItToMe: This programme reads incoming messages aloud and translates them into proper English. If you receive texts with spelling errors or shorthand, this feature can be useful.
Text communications are converted to audio using ping. Email, Skype, WhatsApp, and Facebook communications are also converted.
Drivemode: This app is intended for use while driving. This programme allows you to respond to messages using voice commands, set up text message auto-replies, and more.
Also Read: Texting Apps that Can Receive Verification Codes